Joined

2 Sep 2011
Messages

21
Reaction score

1
Location
Country
I'm currently in the process of redecorating a couple of bedrooms and am preparing to replaster. The house is a 1930's semi with UPVC windows and cavity wall insulation.
I've removed the old reveals in order to replace the window board and understand I should really be closing the cavity prior to the reveals being plasterboarded. However, I'm not sure they'll actually be any benefit to cavity closers when retrofitted as, certainly on the larger bay window where a lot of outer leaf shows, the plasterboard is still likely to form a bridge between the outer and inner brick when fitted as the closer can't be lipped under the window frame, plus the walls are full of insulation anyway. So the question is, should I:
1, Fit cavity closers regardless as they're simple and they might do something?
2, Put a strip of polystyrene in the cavity and insert a DPM between it and the outerleaf which lips around the outer leaf and the edge of the window frame slightly?
3, Instruct the pasterer to use moisture resistent plasterboard?
4, Not bother at all and just get on with
I should add theres no signs of moisture currently.
Large bedroom bay window
Small bedroom window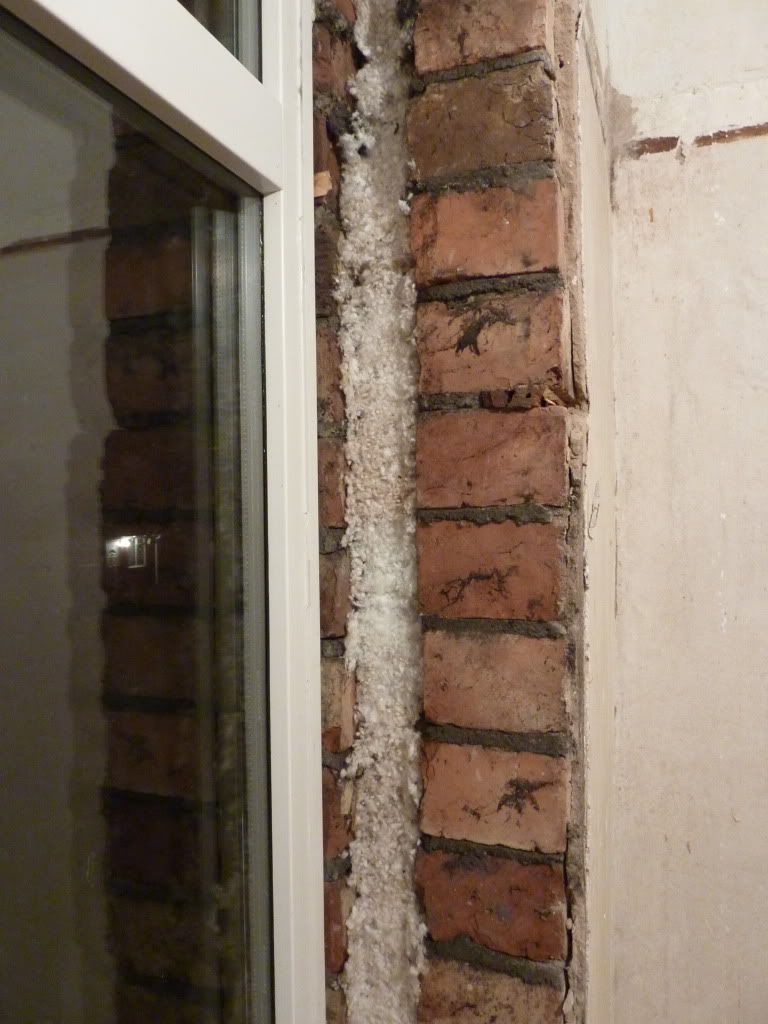 Any advice welsome. I think option 2 is probably the best bet, but I'm tempted to just go with option 4 and do nothing! Is there any benefit to trying to close the cavity with a DPM/insulation in this instance?