Joined

13 Mar 2019
Messages

541
Reaction score

121
Country
They start around £45 from the usual places, eg: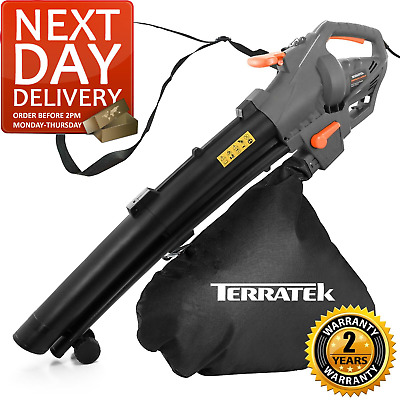 ULTIMATE POWER – The Terratek powerful 3000W Leaf Blower is the essential garden power tool for tidying lawns, patios, driveways and more. Super max air speed at (167mp/h/270km/h). EASY TO ASSEMBLE, EASY TO USE: Easy to use Blowing selection/ Vacuum selection.
My intended use is for shredding fallen leaves and prunings, eg bits of ivy, to speed up composting/use for mulching.
I am going to assume they're not great at that kind of price, but just how not great are they? That bag swinging around with a load of wet leaf mulch in is probably going to be pretty tedious to drag around and empty.
Also none of the listings show the mulching mechanism, ie what parts there are that would need renewing.