Hi
I want to change the current pendants for the new fittings I've bought but the set up is a little different to what I've seen online (All the lives together and switch live on its own).
The new fitting only has three terminals (L, N, E)
This is the current set up.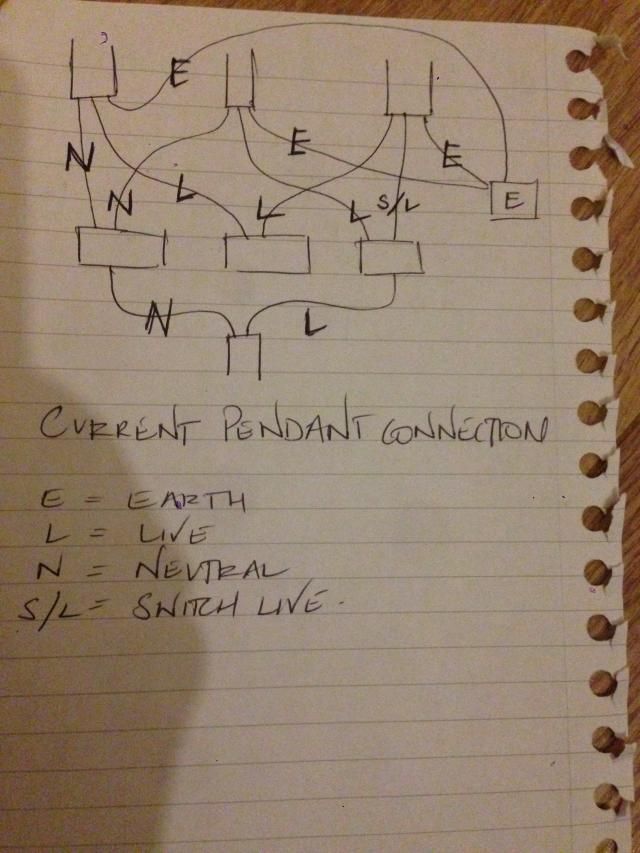 Is this what it needs to be like?
Or do I need to pair the live and switch live in the new fitting like they are at the moment?
Nb. I am planning on using a 15a block for the lives, is this ok?