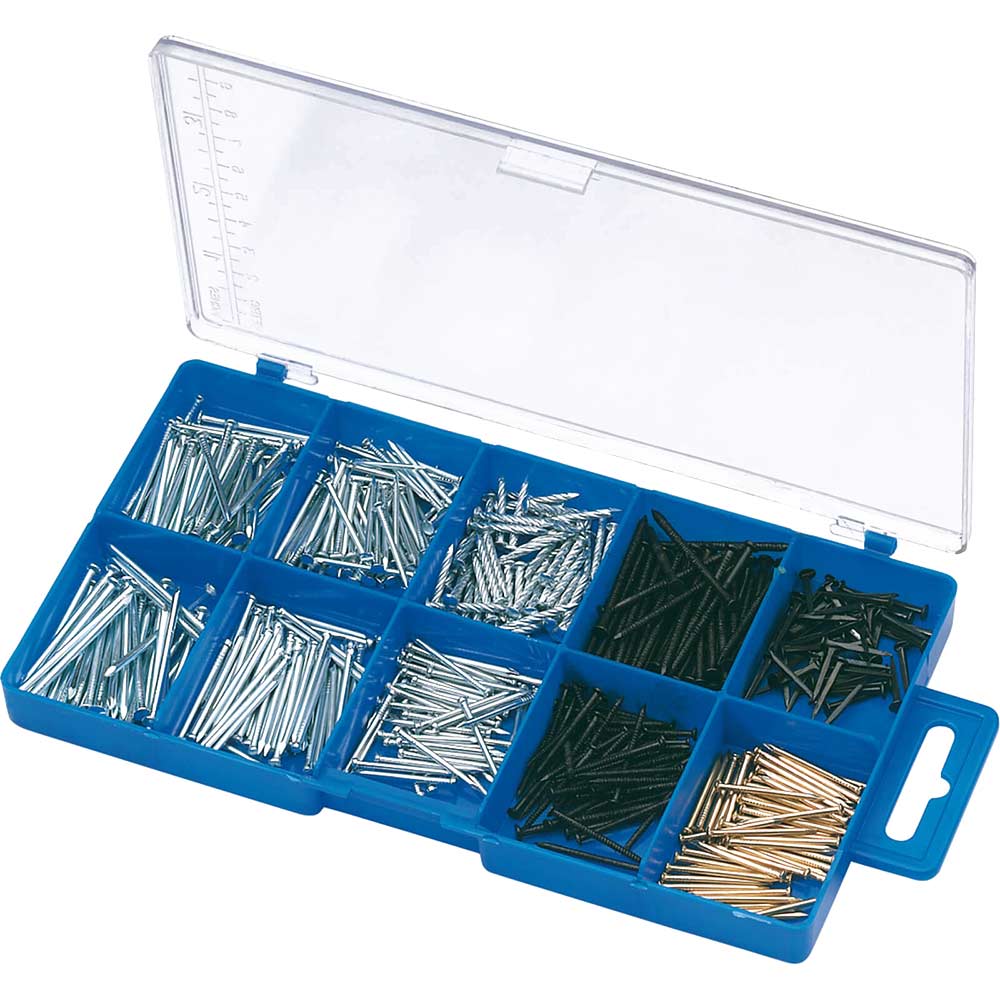 Draper 485 Piece Nail & Pin Assortment
A selection of popular nails and pins. Includes various panel pins, ring nails, drive nails, round wire nails, lost head nails, square twist nails. Packed in plastic storage case ...
£4.49
More Information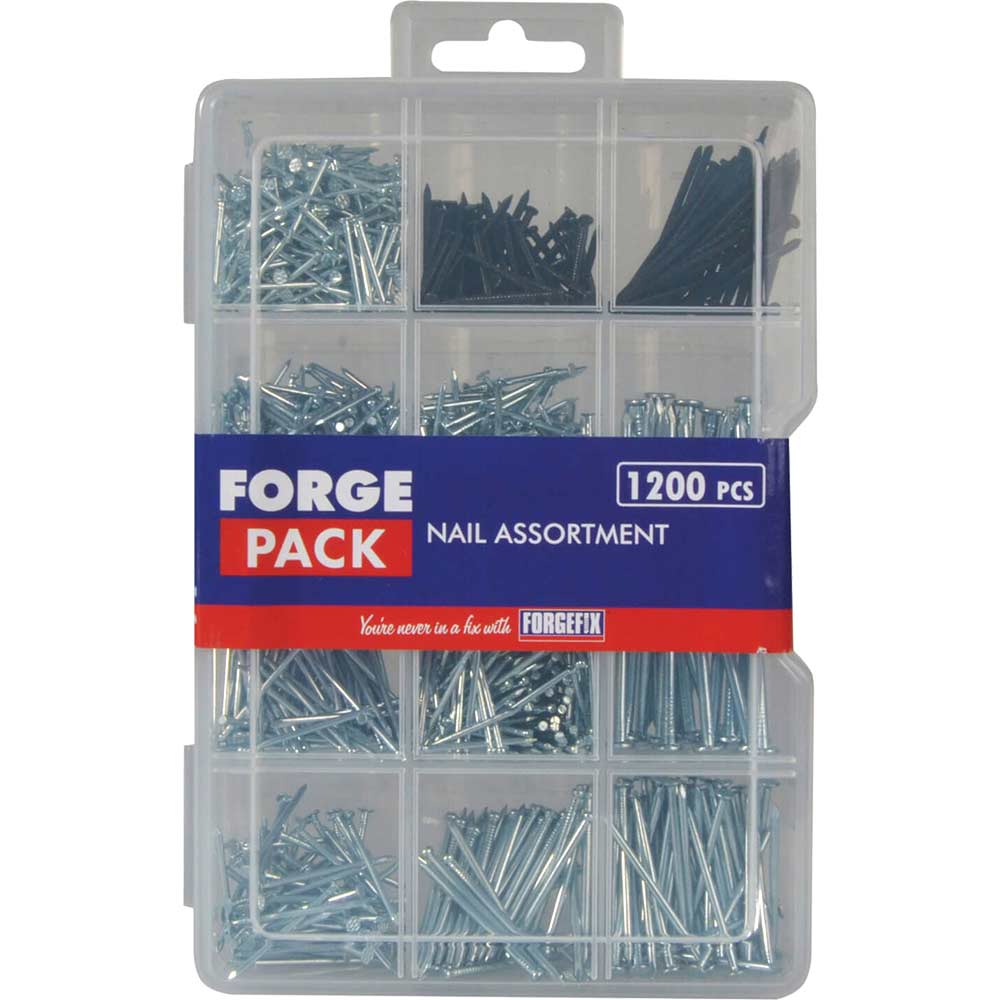 Forgefix 1200 Piece Nail & Panel Pin Assortment
The Forgefix Nail Kit contains a selection of the most popular sizes and is supplied in a handy forge pack. Contents: 510 x Zinc Plated Wire Nails: 250 of 1.4x20mm, 120 of 1.5x25mm, 70 of 1.6x30mm, 50 of 2.0x40mm & 20 of 3.0x75mm...
£7.95
More Information