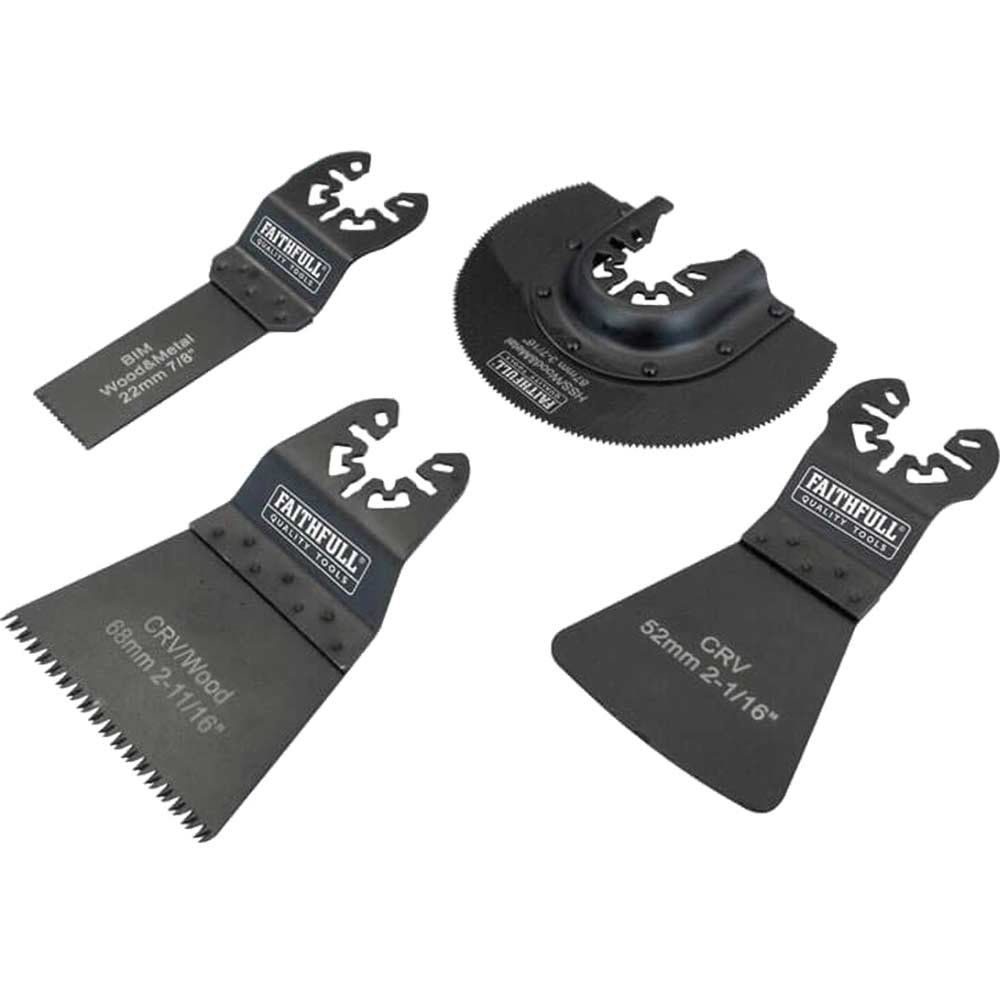 Faithfull 4 Piece Oscillating Multi Tool Flooring Accessory Set
The Faithfull Multi-Function Tool Blade 4 Piece Flooring Set contains a selection of blades for sawing, cutting, and scraping applications, allowing your multi-function tool to help carry out many more projects around the home and workshop. ...
£17.95
More Information
DeWalt DT20715-QZ Multi-Tool Accessory Blade Set 5 Piece
DeWalt DT207 Multi-Tool Blades - Dewalt DT20715-QZ, This multi-tool accessory blade set from DeWalt contains 5 pieces for a wide number of cutting and scraping tasks. Ideal for cutting wood, and nails, dry wall, and PVC, plus scraping applications for...
£55.51
More Information