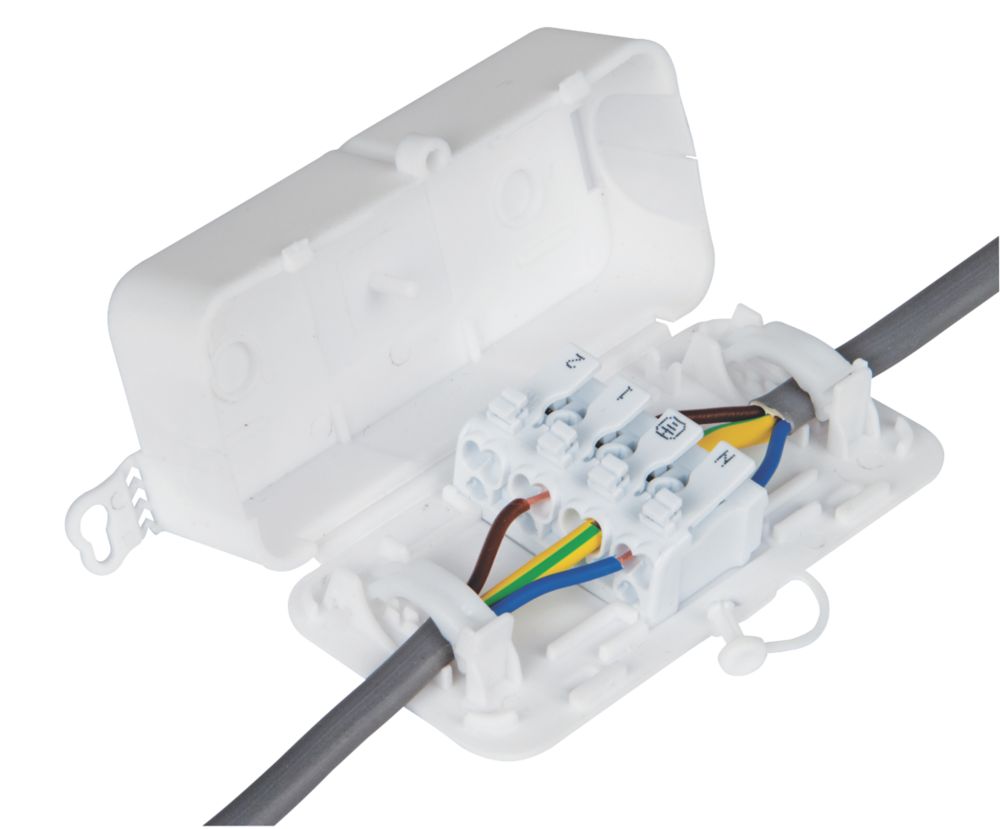 Debox 2SL Screwless In-line Junction Box
All-in-1, maintenance-free, screwless in-line junction box. With 16A, 4-pole screwless terminal block. Accommodates flat or round profile cable. Includes 2 x locking clips. Pre-cut lead-in cable entry and removable keyhole fixing lugs. Saves time and...
£1.49
More Information
Debox 4/5 Junction Box 32A
Multi-purpose mini electrical junction enclosure with integrated, adjustable cable clamps, complete with 5 circuit lever connectors. User-friendly detachable butterfly locking clip. Fits inside 52mm downlight cut-out. IP20 5-Pole Configuration Maintenance-Free...
£2.25
More Information