Scheppach Special Edition PL 75 210mm Electric Plunge Saw 240V
The Scheppach Special Edition PL75 240V plunge saw with guide rail is ideal for a range of woodworking jobs, including straight, bevel and plunge cuts up to 75mm. It's great for accurate plunge cuts in kitchen worktops, close wall flush cuts and...
£299.99
More Information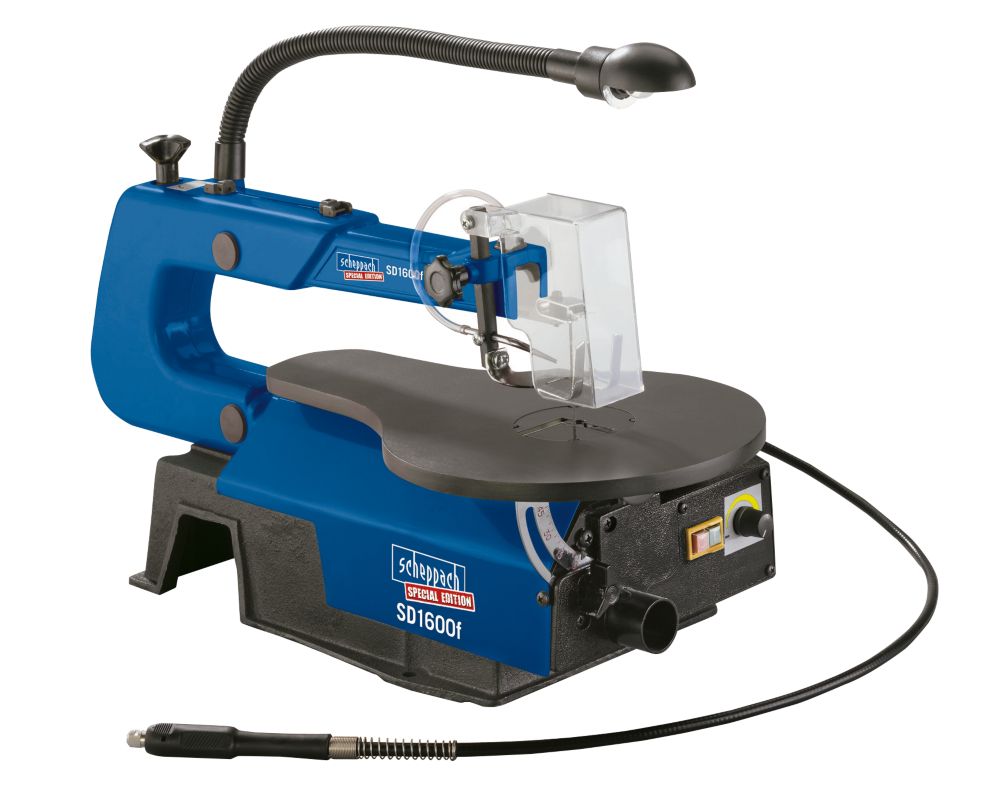 Scheppach Special Edition SD1600F 405mm Electric Scroll Saw 240V
High performance scroll saw suitable for home woodworkers, technical education workshops and professional pattern makers alike. It benefits from a strong, steel and cast iron construction which eliminates vibration when in use, whilst the variable speed...
£144.99
More Information