Armeg SDS Plus Shank Channelling Chisel 55 x 225mm
Quick, easy installation of cables, wire and copper pipe, giving a clean finish. Designed for use with capping and when installing casing and conduit. Ergonomic design for ease of use. Suitable for most masonry, including concrete, brickwork and mortar.
£39.99
More Information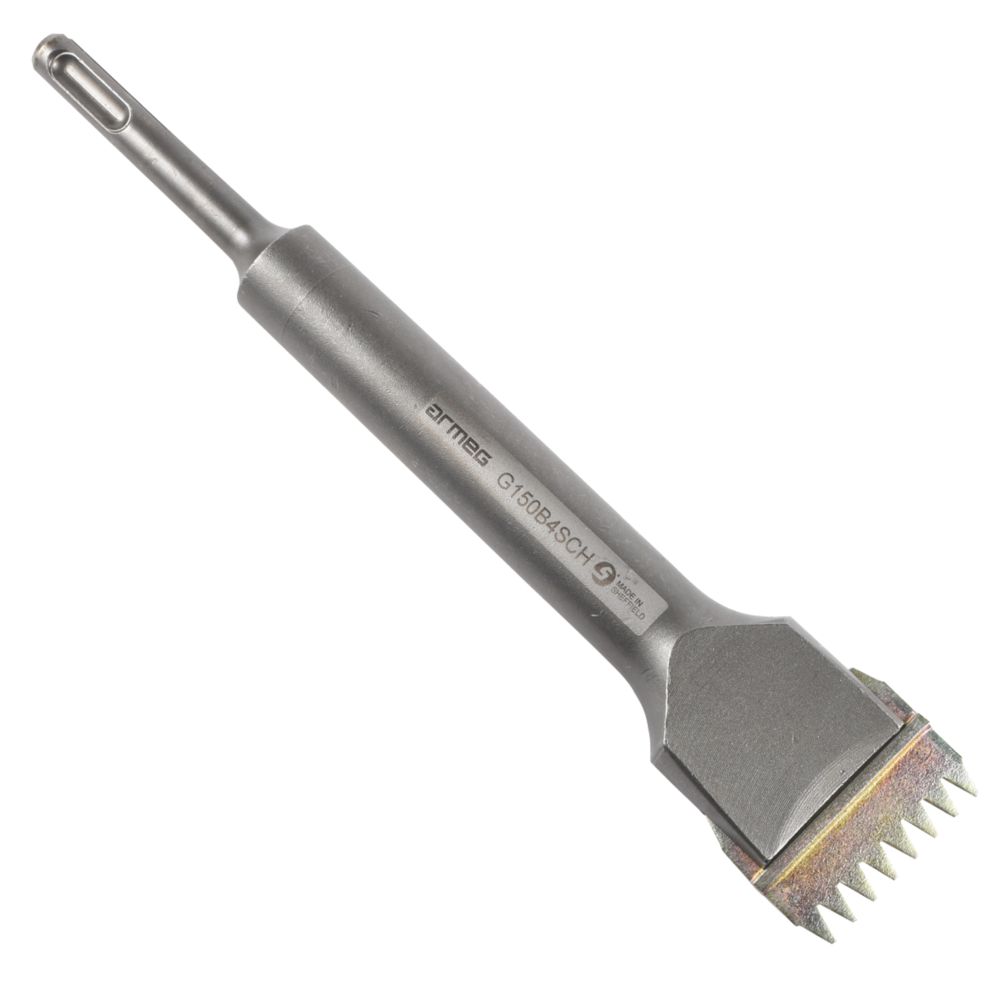 Armeg SDS Plus Shank Scutch Comb Chisel 40 x 200mm
For rapid masonry removal and dressing, levelling uneven masonry surfaces and forming channels / back box holes. Use in concrete, soft and hard brick, lightweight mortar, limestone, constructional granite and natural stone.
£39.99
More Information