CK 7 Piece Plastic Trimmer Potentiometer Alignment Tool Set
ESD compliant thermoplastic construction. Swivel caps for precise control. Contents: Slotted 0.5x1.2, 0.5x1.5, 0.7x2.4, 0.5x1.0, 0.5x2.0, 0.7x1.5 & 0.7x2.5mm. Slotted blade length = - Slotted blade width = - Screwdriver blade length = - Screwdr...
£42.95
More Information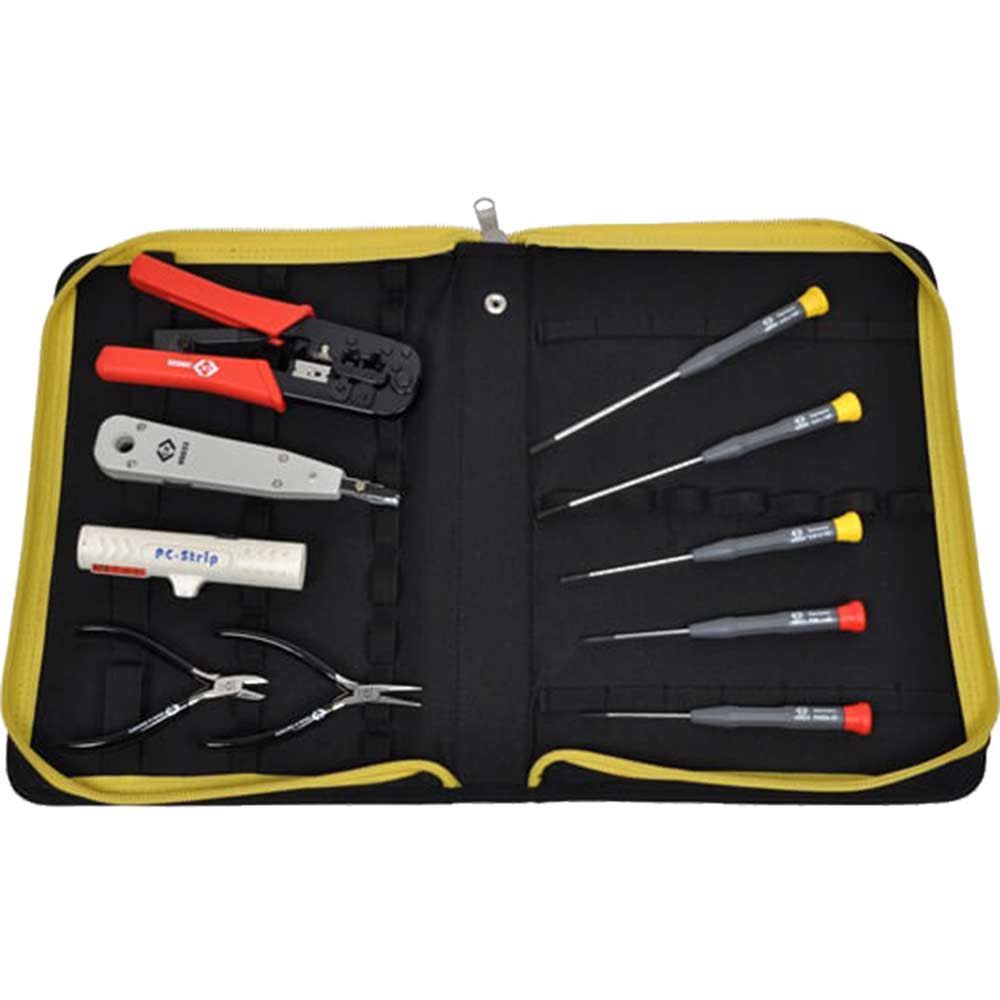 CK 10 Piece Data Comms Engineers Hand Tool Kit
Constructed specifically for the professional data communications engineer, the C.K Data Comms Kit T5955 comprises of premium quality German manufactured precision pliers & screwdrivers, ratchet crimper, sire stripper and punchdown tool. This C.K too...
£203.95
More Information