DeWalt DW331K-LX 701W Jigsaw 110V
High precision, top performance jigsaw with robust dual-housing and counter-balance mechanism. Supplied with blade and carry case. 701W 4-Stage Pendulum Action Tool-Free Blade Change Dust Blower Facility Aluminium Base & Chip Cover All-Metal Gearbox Lock-On...
from £149.99
Compare 2 Prices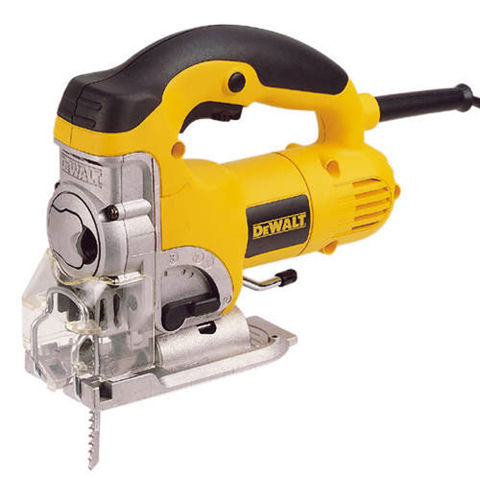 110Volt DeWalt DW331K 701W Jigsaw (110V)
A powerful, portable jigsaw, robust in construction, & benefiting from many user friendly features. The DW331 includes variable speed & orbital (pendulum) action for precise, controllable cutting, convenient tool free blade change, & an anti vibration...
£164.00
More Information