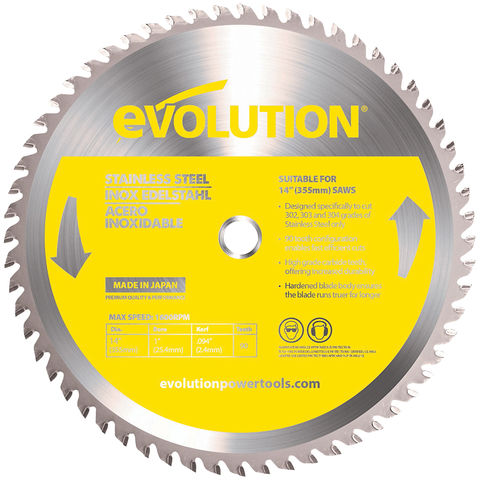 Evolution Evolution Raptor 355mm Stainless Steel Cutting Blade
The ultimate in quality and durability, this blade is designed specifically to cut 302, 303 & 304 grades of stainless steel only. Material applications include: square tube, angle iron, stainless steel plate, diamond plate, pipe and tube. NB: Evolution...
£143.98
More Information
Evolution Evolution RAGE 2 Pro 355mm Multi Purpose Cut Off Saw (110V)
This powerful, multipurpose cut off saw features patented RAGE® technology, and utilises a TCT blade, rather than an abrasive wheel, to cut a truly wide range of different materials. The cut is fast & clean, with virtually no burr or sparks when...
£215.98
More Information