Hi all,
Posted something similar before but this time I have pics and measurements!!
Ceilings are cracking due to me storing too much stuff in the loft so I'd like to strengthen the loft floor by installing new joists to sit a floor onto, might end up using it as an occasional work space too.
First the rough plan:
...loft is approx 5.5m across by 7m deep. The solid lines are the walls on the first floor underneath, square is the existing loft hatch. Arrow shows where I took the photo from below: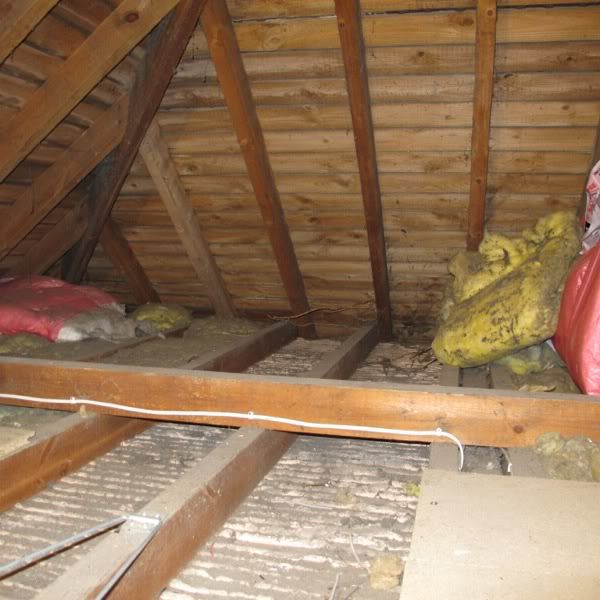 Longest span is on the left of the plan .. 3.9m
I 'think' the best plan, after lots of reading is to lay floor joists in the same direction as the ceiling joists .. 8x2 ok for the job? But where should I attach them? Hang them from the other side of the rafter? How do I raise them a little (25mm) from the ceiling below to keep them away from the ceiling entirely? How do I seat them on the internal walls for extra support?
Once they're in I'll noggin and chipboard, with plenty of insulation underneath, probably in a chicken wire basket like I've seen done before to keep ventilation.
Also, the timber going at 90 degrees to the ceiling joists, what does it do? And how should I get my new joists past it? There's on on the opposite side of the loft too.
Comments?
Thanks
Monty