Joined

17 Jun 2016
Messages

65
Reaction score

0
Country
Nu Heat claim their underfloor heating can be laid on uninsulated concrete floors without the need for insulation. Is that right? Now I get that the floor will be equally uninsulated with radiators or any other form of heating. I'm willing to believe that if a room needs 1000W of radiator then 1000W of UFH will do the same job. It's just that part of me thinks that if the heating pipes are in the floor, the conduction in to the ground would be more than if the air was being heated. Are Nu Heat right?
Bonus question. Their website says that on a vinyl floor, a 40° flow temperature gives out 71W/m2. With a carpet, a 50°C flow temperature gives 66W/m2, all based on a 10°C differential temperature. Does that mean a 50°C flow into a carpeted living room will flow out at 40°C, which can then circulate under a tiled kitchen and return to the boiler at 30°?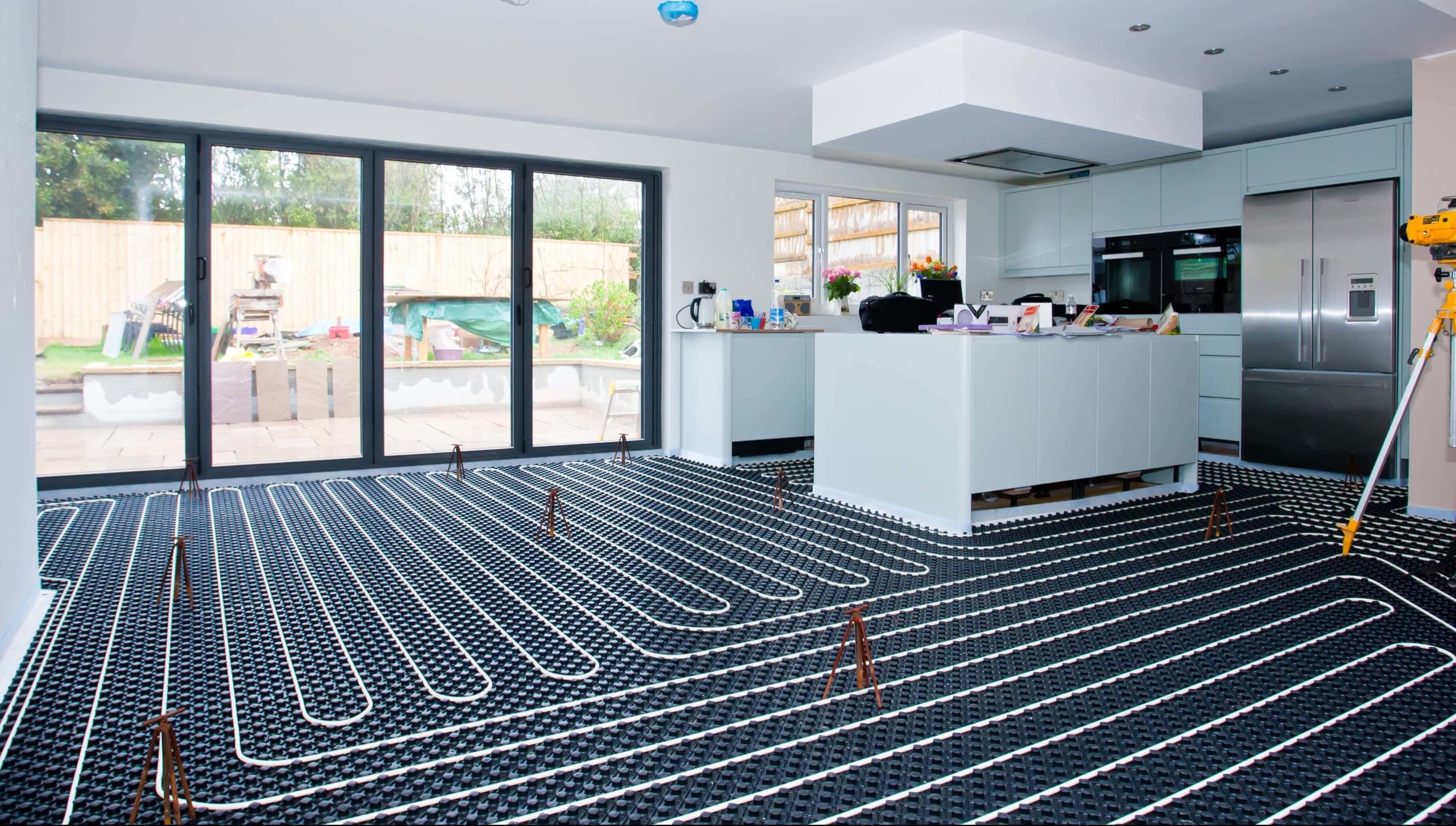 Ideal overlay or retrofit underfloor heating solution. LoProMax features high heat output & low height build-up, perfect for renovations & extensions.
www.nu-heat.co.uk