Joined

30 Jan 2012
Messages

8
Reaction score

0
Location
Country
Hi all,
We have a small issue with the damp at the bottom of the wall in our
living room. After heavy rains (usually coupled with wind), we see a
damp patch, which dries out after a day or so. I am attaching a
picture of it.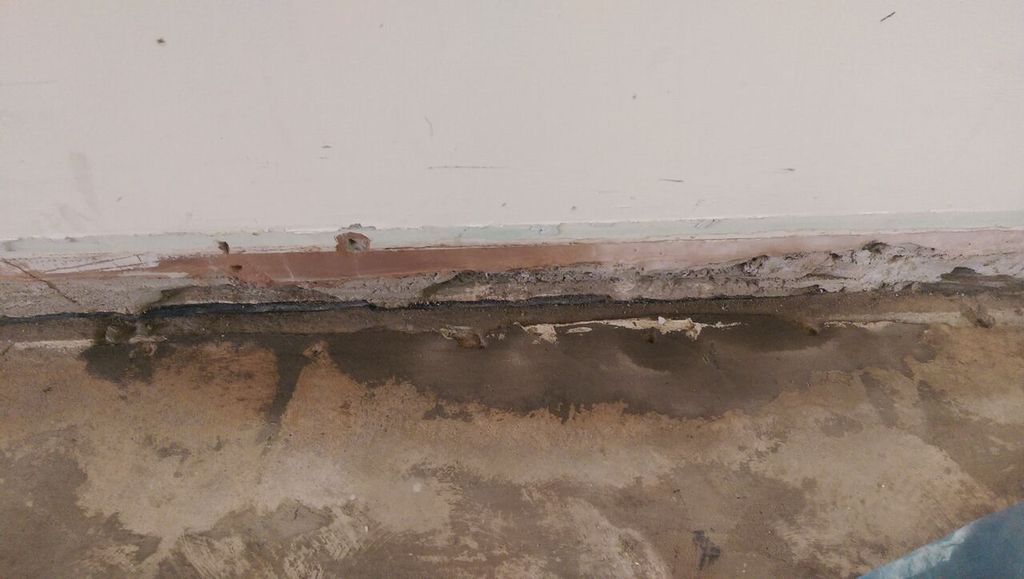 At the moment, there is no flooring there due to unrelated work going
on in the house, so it's clearly visible. You can also see the plaster
behind the paint is (or appears to be) damp. About 1m away from the
photo, I can also see some damp on the plaster but the floor appears
dry.
Looking at the wall on the other side (it's a cavity one), there is a
lot of damaged mortar around the bricks, especially above the problem
area inside. What seems to be happening is the water getting in
through the brickwork, pooling at the bottom of the cavity and leaking
inside. I don't think it's the roof as there's no evidence of a leak
in the loft or upstairs.
It may potentially be a rising damp but I am not convinced since the
damp proof course seems intact inside and outside (I can see the
lining through the mortar) and it's about 100mm off the ground.
Any ideas?