Hi all,
follow-up (ish) to this thread
https://www.diynot.com/diy/threads/how-do-i-replace-a-shower-diverter-valve.515402/
my shower head just came off!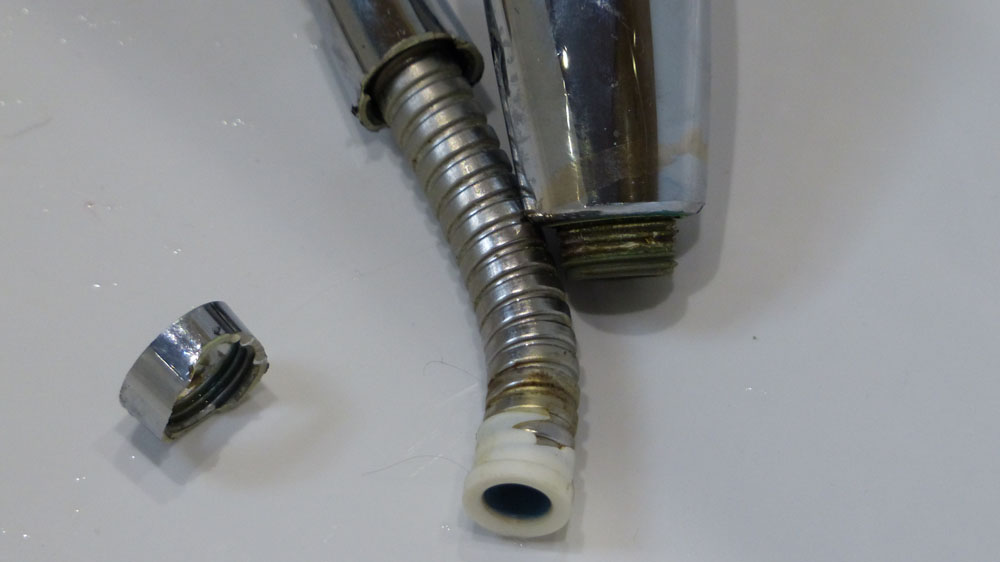 the silver plastic collar just disintegrated, not quite the Grohe quality i expected :-/
So, can i get a replacement? done a quick google but all i see is the heads themselves, maybe i'm using the wrong term? are they a generic thing or would i need a specific Grohe one?
i've unscrewed the shower from the tap fixture, can't get the collars off though, that white thing on the hose blocks it - i assume if i can get a replacement collar/sleeve/whatever that there's a trick to removing/replacing the white thing?
i'd try Grohe, but they never replied to my previous mails
TIA