"Angela Merkel has ruled this country for twelve years. She has imposed a debt burden of billions on the Germans to protect the southern part of Europe from collapsing and to implement her idea of a European community. She has shaken the German energy industry to save the world's climate. And she has opened the gates of the country to hundreds of thousands of refugees because she considered it a humanitarian obligation. She also changed the traditional notion of marriage, as marriage of husband and wife, just like that...." — Tagesspiegel.


"We will reclaim our country and our people." — Alexander Gauland, a former CDU official who is now co-chairman of the Alternative for Germany party (AfD).


"The reality is that as of today, September 24, Ms. Merkel is in effect a lame duck." — Handelsblatt.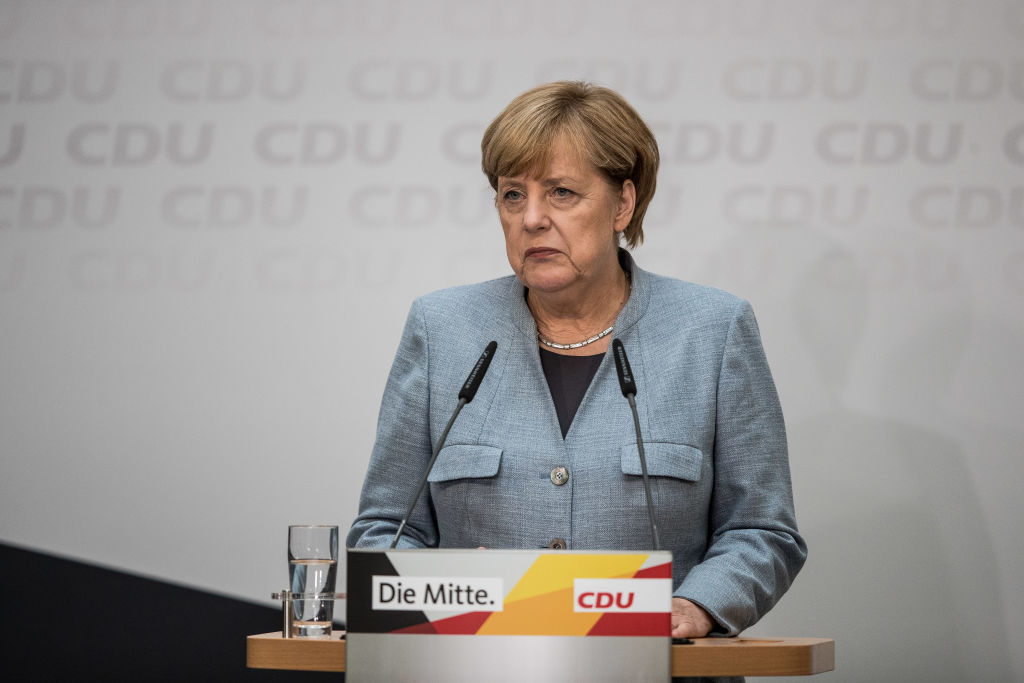 German Chancellor Angela Merkel speaks to the media in Berlin on September 25, the day after her CDU/CSU party alliance won first place with 32.9% of the vote -- its worst electoral result in nearly 70 years. (Photo by Maja Hitij/Getty Images)
Chancellor Angela Merkel has won a fourth term in office, but the real winner of the German election on September 24 was the Alternative for Germany, an upstart party that harnessed widespread anger over Merkel's decision to allow into the country more than a million mostly Muslim migrants from Africa, Asia and the Middle East.
Preliminary election results show that Merkel's center-right CDU/CSU alliance won around 33% of the vote, its worst electoral result in nearly 70 years. Merkel's main challenger, Martin Schulz and his center-left SPD, won 20.5%, the party's worst-ever showing.
The nationalist Alternative for Germany (AfD) won around 13% to become the country's third-largest party, followed by the classical liberal Free Democrats (FDP) with 10.7%, the far-left Linke party with 9.2% and the environmentalist Greens with 8.9%.