Joined

26 May 2007
Messages

9
Reaction score

0
Location
Country
Hi, I am looking to create a wall to wall floating desk but I could use some advice before jumping in.
I have quickly thrown together a little plan. it is not exact but it does show what i want to achieve in the end: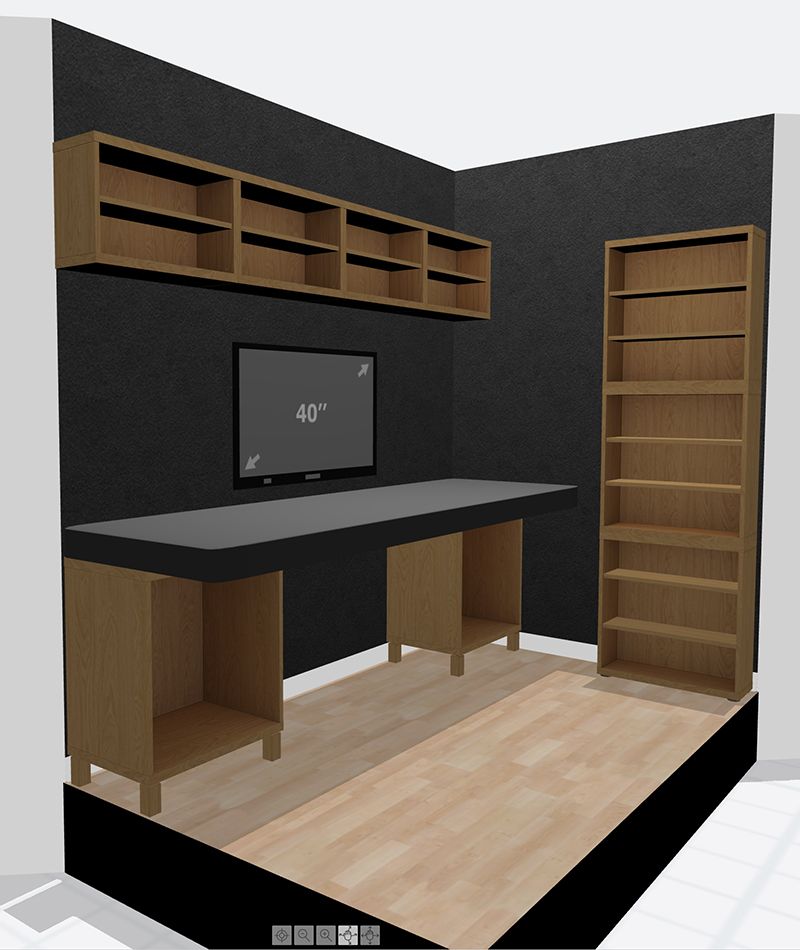 The desk surface will be a solid maple worktop 2400 x 720 x 40mm, so it will be quite heavy.
The distance between the walls is 2.4 Meters. My plan is to make a timber frame out of 2x2 (along the back and sides and attach to the wall with M8 lag Bolts/ Screws and support the surface underneath, about half way out with 30x30x3mm box steel or another piece of 2x2 timber.
Although there is cabinets underneath, i would rather they where not part of the support structure but, if need be it can be done.
Can anyone give me any advice regarding the under desk support (timber or box steel) or any issues I may be overlooking. I am a bit worried about front edge sagging but if I have to put a leg at the front I would rather not do the project at all.
Any help would be very much appreciated.