Good morning everyone, we are considering putting an extension on the rear of our property. We currently already have a very modest sized garden. However, after weighting up the cost of buying a house with a large open plan kitchen and living area which is what we want, we have very much come to the conclusion that staying put and building an extension will be more cost effective.
This is a historic sale listing to provide some context:
https://www.onthemarket.com/details/8514939/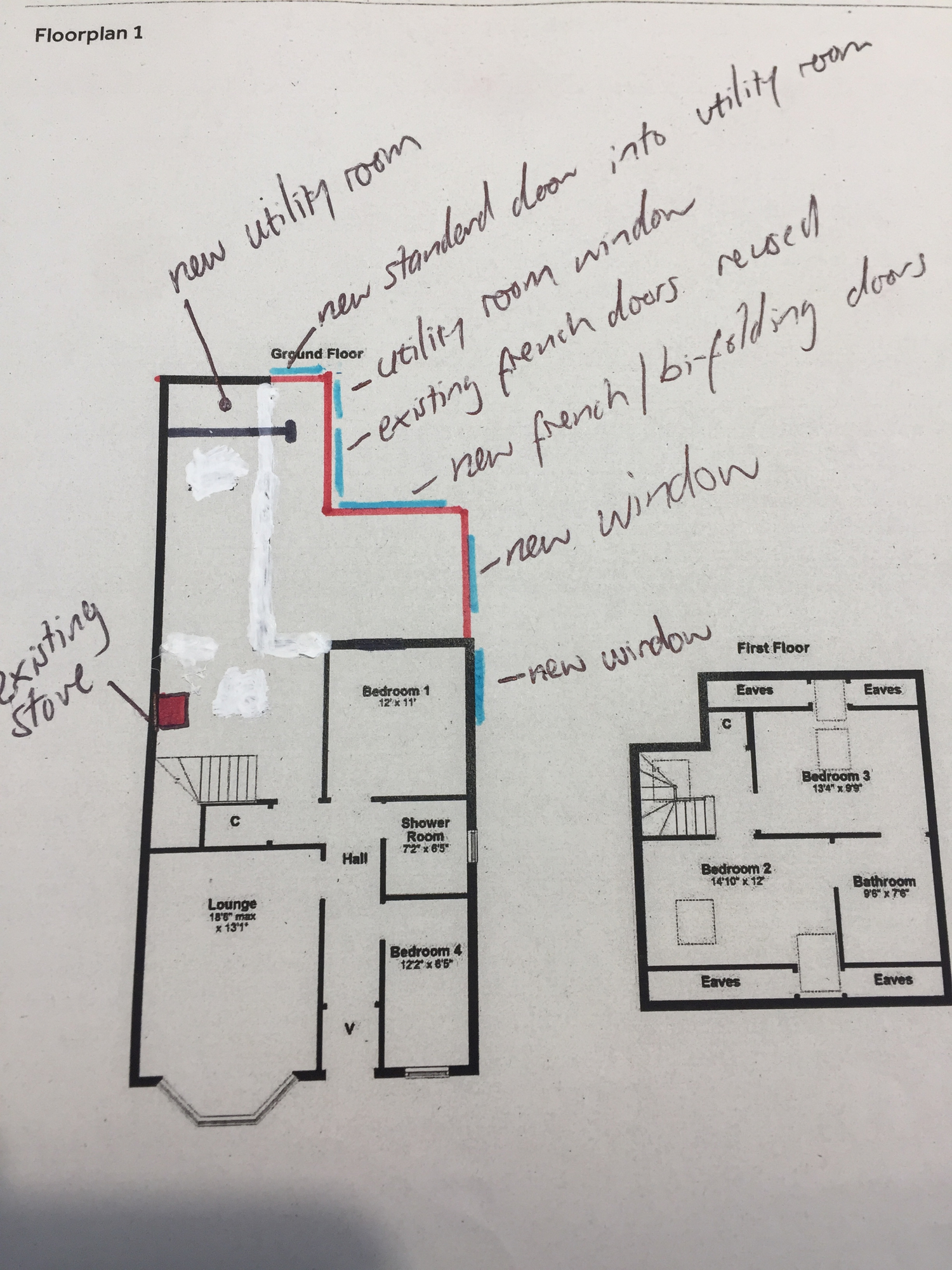 This is the idea we have come up with. Taking the rear elevation back 3m over the full width and also widening what left of the existing part that comes out the rear into the garden by 1.5m. We think this leaves a bit of an irregular shape but are hoping that it would still lead to a decent open plan area. Does anyone have any thoughts? Really appreciate it in advance.