I am thinking about converting half of our garage so I can use it as a office. We live in a new build house and the garage is attached to the side of the house and we have access to it from the conservatory.
I would like to do the job myself and have basic diy experience. The garage is breeze block both sides, our house one side and the other side is a neighbours garage. There is a single brick wall at the back. We already have electric in there.
I will keep the outside of the garage the same and divide the garage into 2 halfs. 80% office 20% storage.
Am I right in thinking the best way to do this would be to stud all the walls and then plasterboard on top ?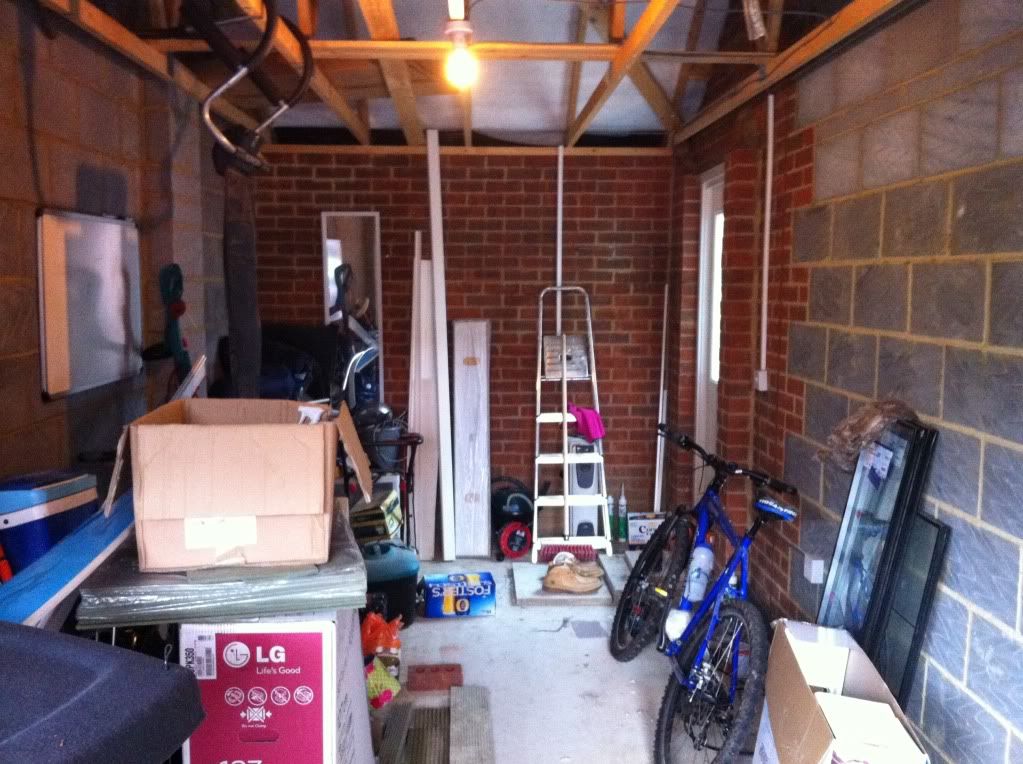 How about the floor could I stud the floor to raise it so it is level to the house. ?
Any advice would be great. ?