In the bathroom the water outlets will consist of
a) hand-shower,
b) ceiling-hung overhead shower,
c) bath taps
as well as toilet and a basin.
I want the overhead and hand showers to be thermostatic, so is it a 2-way diverter thermostatic trim (either of first two pics) plus a concealed thermostatic shower mixer which would be required?
Would any other diverters/levers be required? Or is it a 3-way diverter which is required?
Thanks.
GROHE Grohtherm 1000 Thermostatic Shower Trim With 2-Way Diverter for Rapido T-Concealed Thermostat: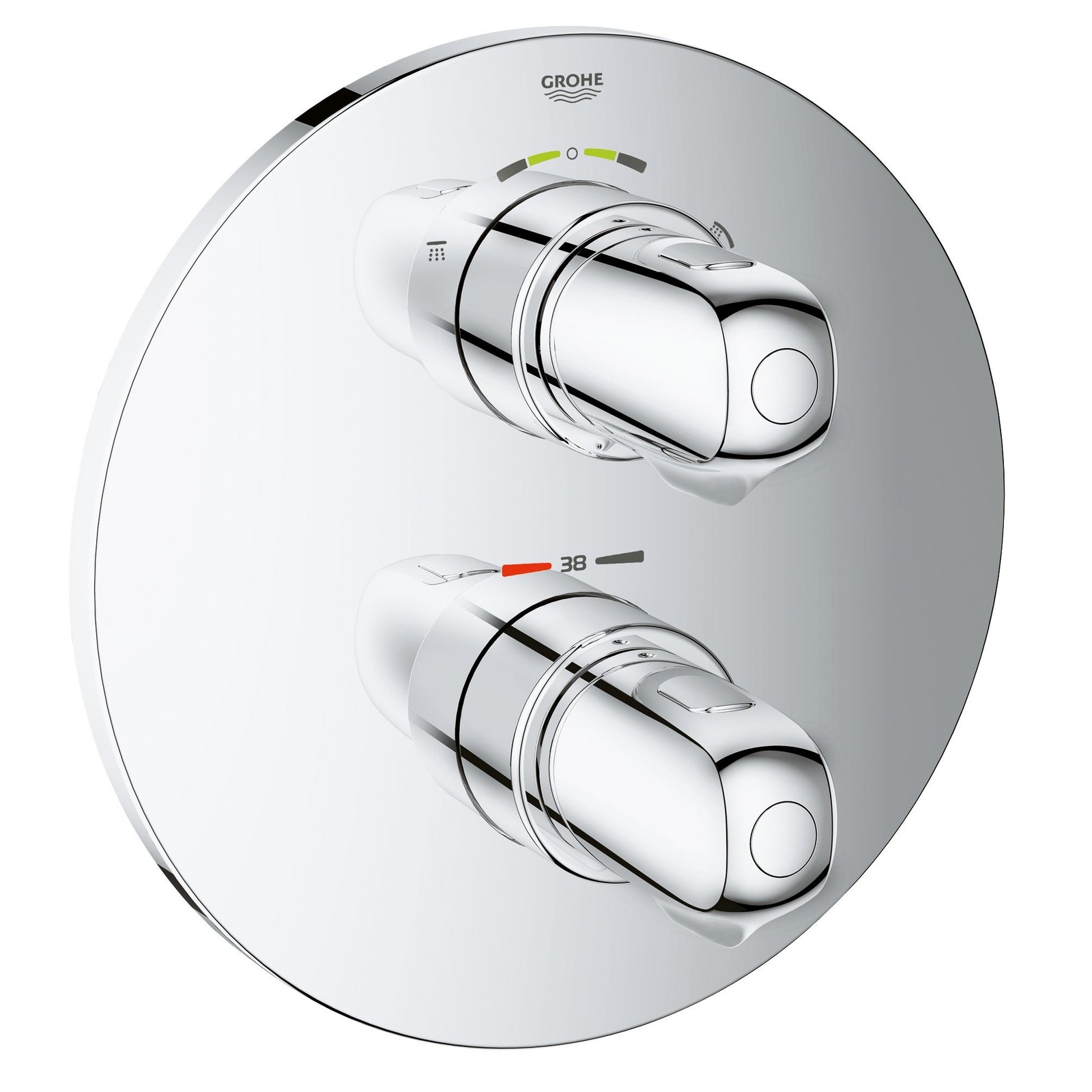 GROHE Grohtherm 2000 thermostat with integrated 2-way diverter:
Grohe Rapido T Universal Thermostatic Shower Mixer:

Last edited: