the top of my lean to sits about 150mm below the tiles of the roof on the wall that it is attached to.
i need to put some flashing on but there isnt any wall left to chase into only a false timber fascia which ive pulled off and revealed the the wall plate to the roof of the house..
ive put up a few 2x1 to make up a new temp fascia to hold the guttering until i finish my roof and now its time to do the flashing im not too sure whether its ok or how to attach the flashing to a new fascia board.
does that make any sense?
before pic with the fake fascia removed and in the distance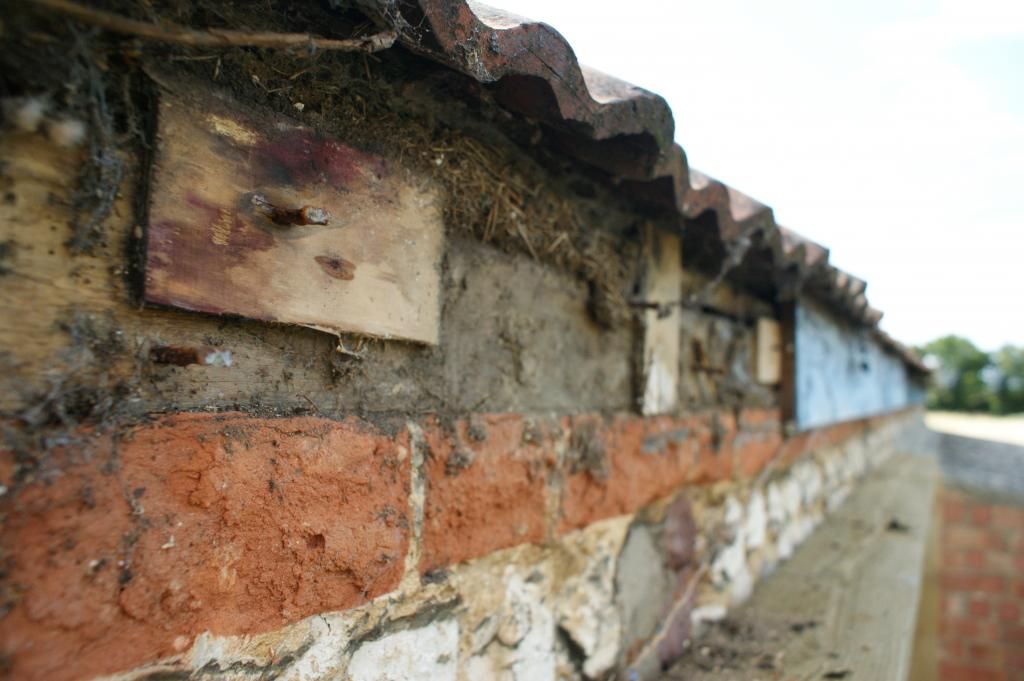 and with rafters up against it