I am currently undertaking a raised bed and decking project in my back garden. The plan is for the raised bed to be comprised of softwood sleepers (2400x200x100mm) on three sides, interlocked and secured together with 250mm Timberlok screws. The rear of the raised bed will be against a high retaining wall. The image below shows a rough plan and a photograph of the site.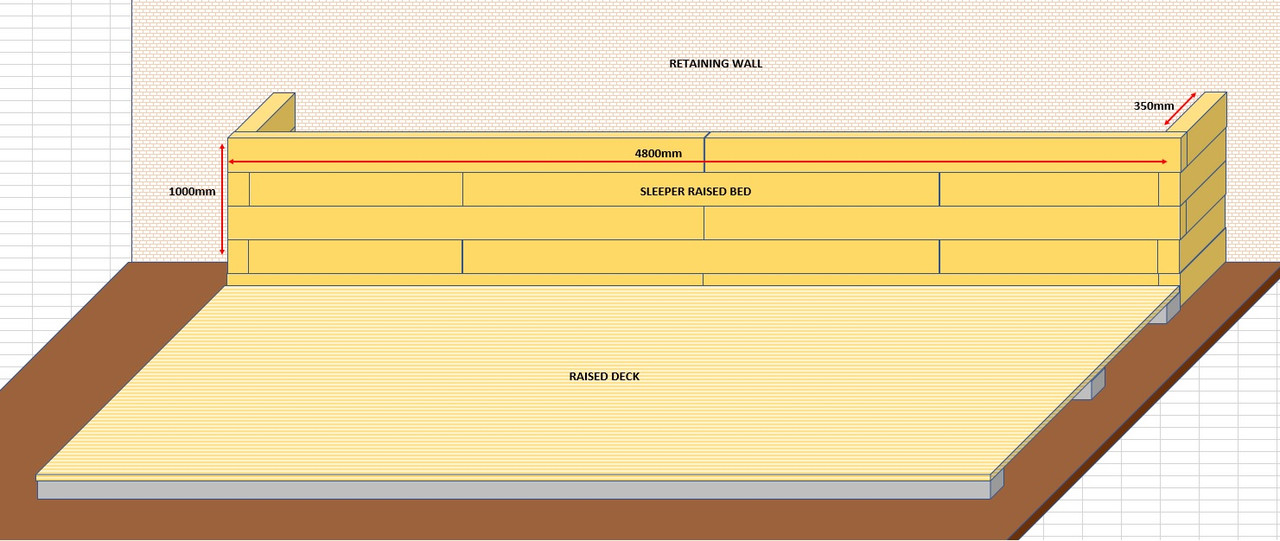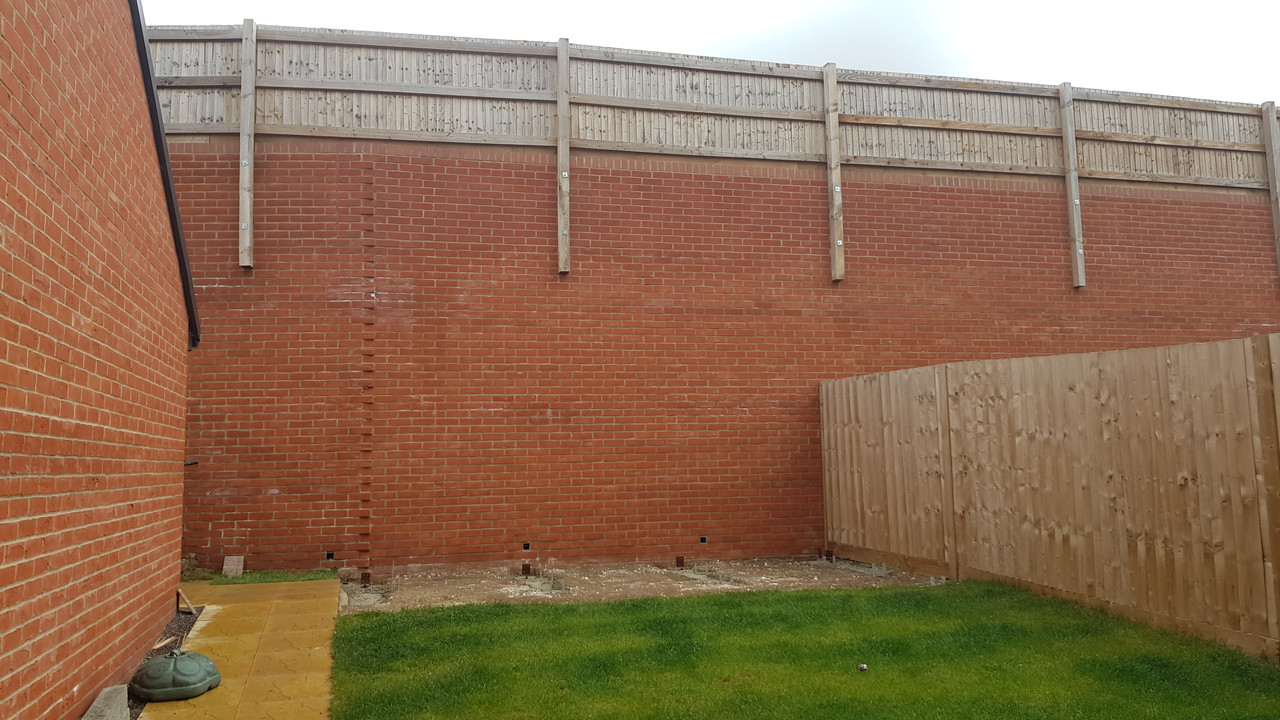 My original plan was to sink posts into the ground to support the front face of the raised bed. However, when I started digging, I found the footings for the brick retaining wall (what a surprise) approximately 250mm below ground level, therefore not deep enough to support the vertical posts.
My revised plan is now as follows. I purchased some sleeper anchors (
http://cdn.toolstation.com/images/141020-UK/800/75498.jpg
), hammered them through holes in 1200mm concrete fencepost repair spurs, and then encased them in concrete. This was repeated 4 times, with 4 anchors to support the front wall of the raised bed, and one on each end. The image below shows a cross section of this. There is also a picture showing the footings in situ.
My gut is telling me that I need to further support the raised bed due to the lateral load from the soil (assuming 1700kg m3, the bed will contain circa 2500kg of soil when wet). I was thinking that I could put some anchors into the retaining wall, to put some braces in between the wall and the sleepers, probably after the third sleeper. My questions are:
Am I overthinking this?
What sort of supports/braces should I use? (will be buried in soil - some sort of hot dipped bracket, as show in blue below?)
Is there any risk this could compromise the integrity of the retaining wall?
Any suggestions/advice would be greatly appreciated.