Joined

29 Jun 2006
Messages

233
Reaction score

0
Location
Country
Hi I've had this problem before which was solved but it has returned and cannot be fixed now.
Basically I have a corner unit with a pull out door which pulls out 2 sets of metal shelves. Once the door is pushed back in its supposed to stay in place but it now rolls forward so we've having to keep it wedged in place with a piece of card taped to the top edge of the door.
I have attached some pictures below. The first picture shows how the spring should be in place. The first time this problem happened last year I solved it by pulling the spring back to how it is shown in picture 1. However, now the spring falls back to how it is shown in picture 2. This happens when the door is closed back. I have removed the damping mechanism shown in picture 3 to no avail.
I'm not sure why there is a channel for the spring end to slide down but I know it has to stay in that extended state for the door to stay closed.
Can this be solved easily? The kitchen units were installed about 6 years go.
This is how the catch should look for the door to close and stay closed: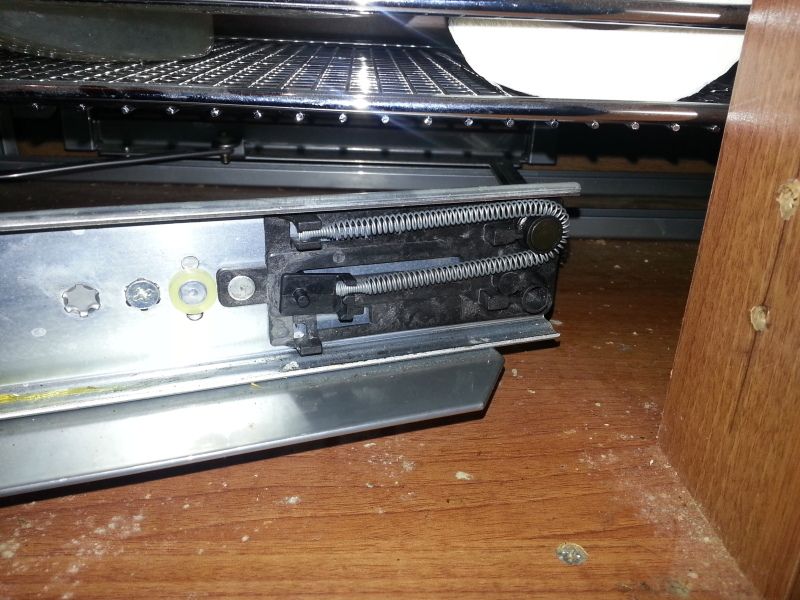 This is what happens to the spring when the door is closed now - it springs back: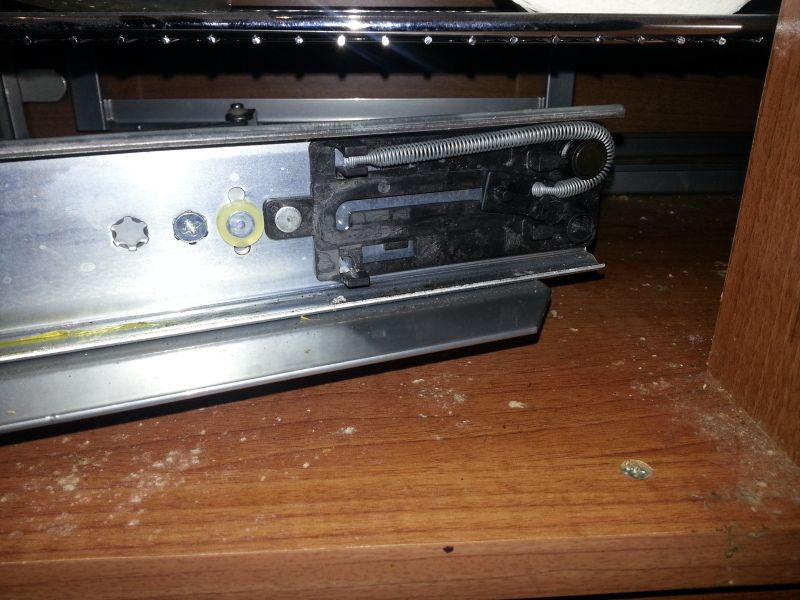 Another pic showing the damper in white: