Hi everyone,
We've just bought a stone built end terrace and when removing the wallpaper in the bedroom, there was an obvious area of damp. It was probably the guttering (it was wooden and rotten) which has been changed.
Anyway, in the area that appeared damp the plaster started to come away. I started to chip this off and eventually this has happened: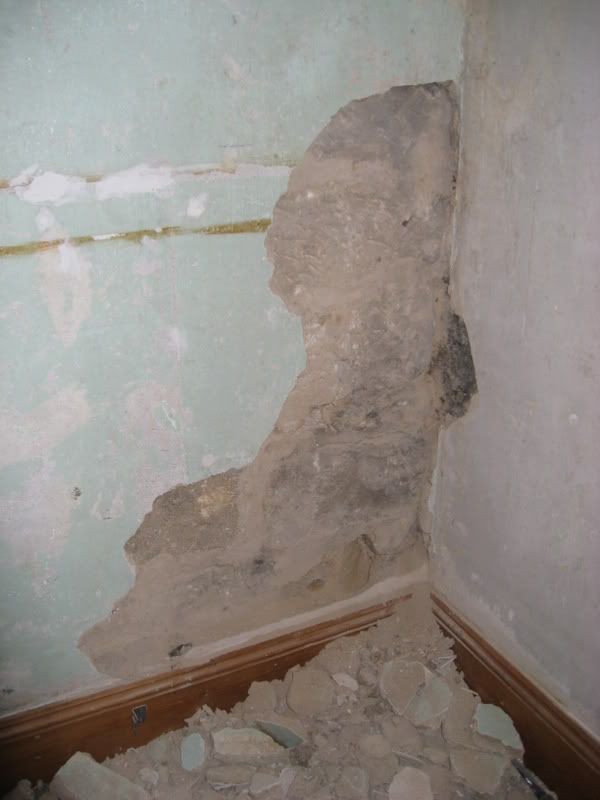 The plaster is not really attached to the stone very well in this area and sounds hollow around when tapped. I am a bit keen with things like this (like picking a scab). The plaster itself is quite crumbly - I presume it shouldn't be.
When should I stop removing plaster?
What should I do next?