Hi, I have a monobloc kitchen mixer tap which has a leak but I'm not sure how to take it apart to fix it.
This is the type of tap:
...and this is where it is leaking from: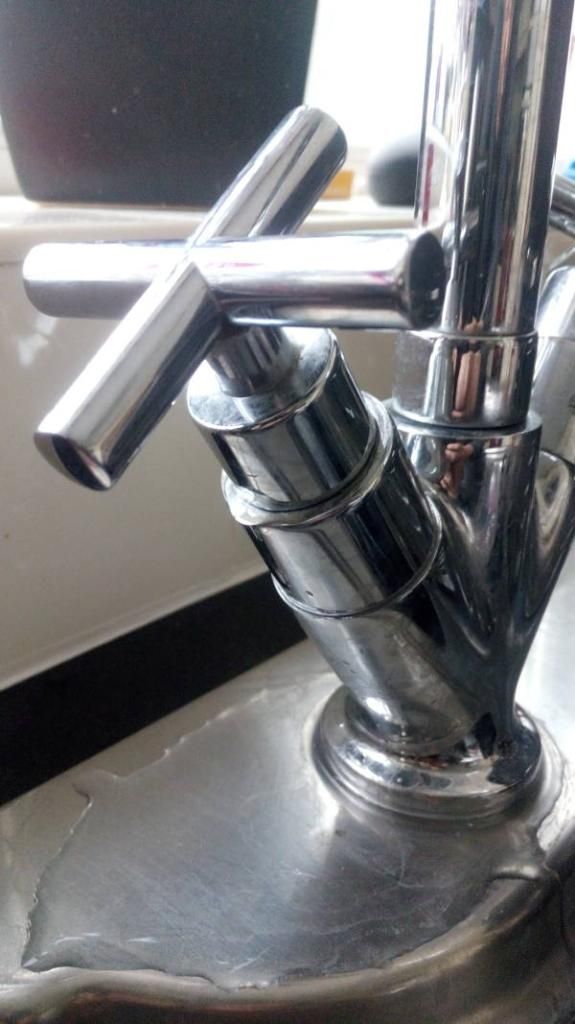 There is no cap on top of the handle to get to a screw and I have unsuccessfully tried unscrewing the lower collar but didn't want to use too much force in case it is not meant to unscrew.
There is a screw at the back to remove the neck of the tap but I can't see how that would help.
Does anyone have any advice to get this apart and also what might be the problem once I do. I'm assuming this will be the ceramic cartridge type of tap which I have not had any experience with.
Thanks