Joined

29 Nov 2013
Messages

7
Reaction score

0
Location
Country
Hi, just moved into a property and am having problems with the French doors. The main door was catching the rollers on the bottom of their slots by a couple of mils and the door wouldn't lock during the hot weather.
As you can see from the photographs somebody has completely mucked the whole thing up with nylon washers. I tried getting an allen key in the bottom of the hinge to adjust it up or down and I couldn't get any size allen key to fit or turn the mechanism. I propped the door up on a brick and tightened the top hinge up as it was a little slack and that seems to have done the trick although maybe it's the weather getting cooler. It isn't catching when closing now and it locks.
The two missing screws in the top hinge were missing when I took the cover off.
I'd like any advice on the best or least worse course of action to permanently fix the door. The landlord (my uncle) is happy for me to get on with it. Many thanks in advance.
Here are the three hinges:
Top hinge: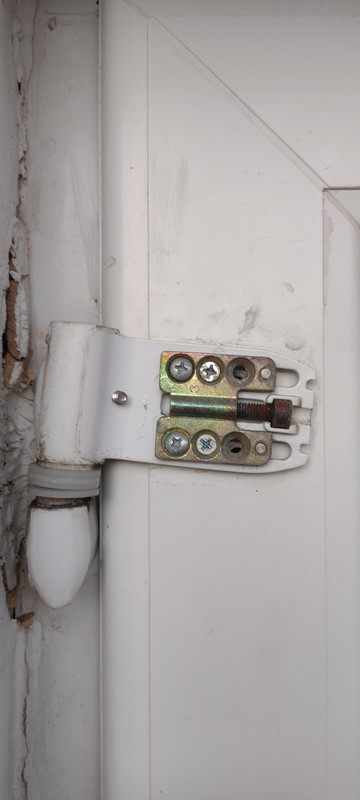 Middle hinge: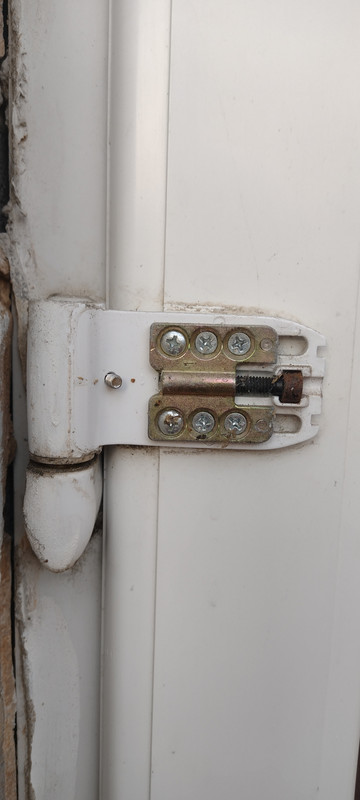 Bottom hinge: