Joined

27 Jan 2008
Messages

22,250
Reaction score

2,391
Location
Country
My son fitted a new lamp for me,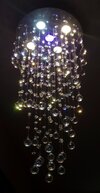 it has a smart relay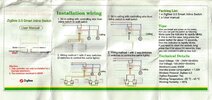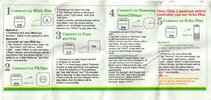 and a smart bulb in the centre. The idea was to have the outer lights controlled with existing light switch, and inner with app only, however he connected it the other way around, so inner on existing light switch.
The app shows all the bulbs and sockets

and I thought easy cure would be to reassign the remote control to work the landing lights, however when I came to do this, the relay and bulb are not on the list

so it seems only way is to use our phones.
I know Smart Life does both ZigBee and direct, the relay is Zigbee, but it also has other options, and I can't easy assess relay now to change how it is linked to smart life, the remote came with a zigbee light bar from Lidi, and does not show the relay, neither does it show the Axsure smart bulb, but not sure if bulb is Zigbee although it is controlled by smart life. However don't want remote on bulb only the relay.
I see loads of remote controls on offer, I did buy a couple before,
and I have failed to program them to do a thing, so I am loathed to buy more which simply don't work. It called it "
TUYA ZIGBEE Smart Light Switch Wireless Remote Voice APP Control f Alexa/Google
" it seems it only works with a certain smart switch and it is the light switch which is zigbee not the remote.
So any help selecting a remote control that will work? The app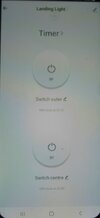 only allows on/off, which is fine, only expect on/off, but all remotes seem to have buttons to dim and colour change, which clearly will not work with simple on/off relay.