I'm about to install Quick-Step 8mm laminate on my ground floor which is pretty even and solid after I levelled it out with 9mm ply.
I already bought Vitrex premier wood laminate underlay boards 5mm from
Screwfix
, but after reading a bit on forums I can see some people recommend the 3mm heavy foam type underlay which has a DPF built in I think.
I'm not worried about using Quick-Step branded underlay just to qualify for the warranty , I assume me DIYing will be enough reason to void the warranty .
There are no known damp issues on my floor
So is Vitrex underlay is ok for my floor or do I need to get something else?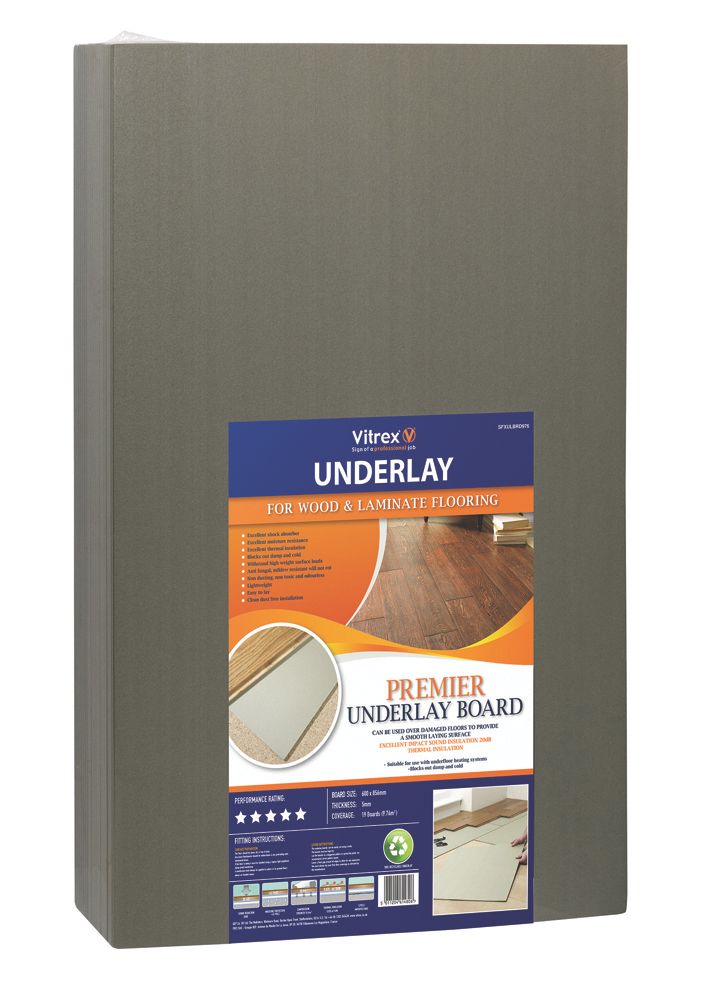 https://www.screwfix.com/p/vitrex-p...Bt-SggkPI-5J60b7X18aAkL5EALw_wcB&gclsrc=aw.ds