As you can see from the diagram there is a foul drain running underneath a side extension to our home. The man hole on the left is in the garage, the one on the right is outside the back of the house.
The challenge is: How do we connect the drains for the dishwasher and sink on the new island to the drain.
I don't want to cut into the main clay drain pipe, especially as it is old, brittle and has been sleeved.
The gully that's internal now, was formally external, has been concreted over, so I am loathed to cut into it.
An obvious candidate for me would be the clay pipe leading from the gully to the main drain. Would that be the place to tee into, take that across to the island, up to the surface and then reduce down to a 40mm pipe (incl. a tee with a cap for drain unblocking) that would have a trap and an inlet for the dishwasher?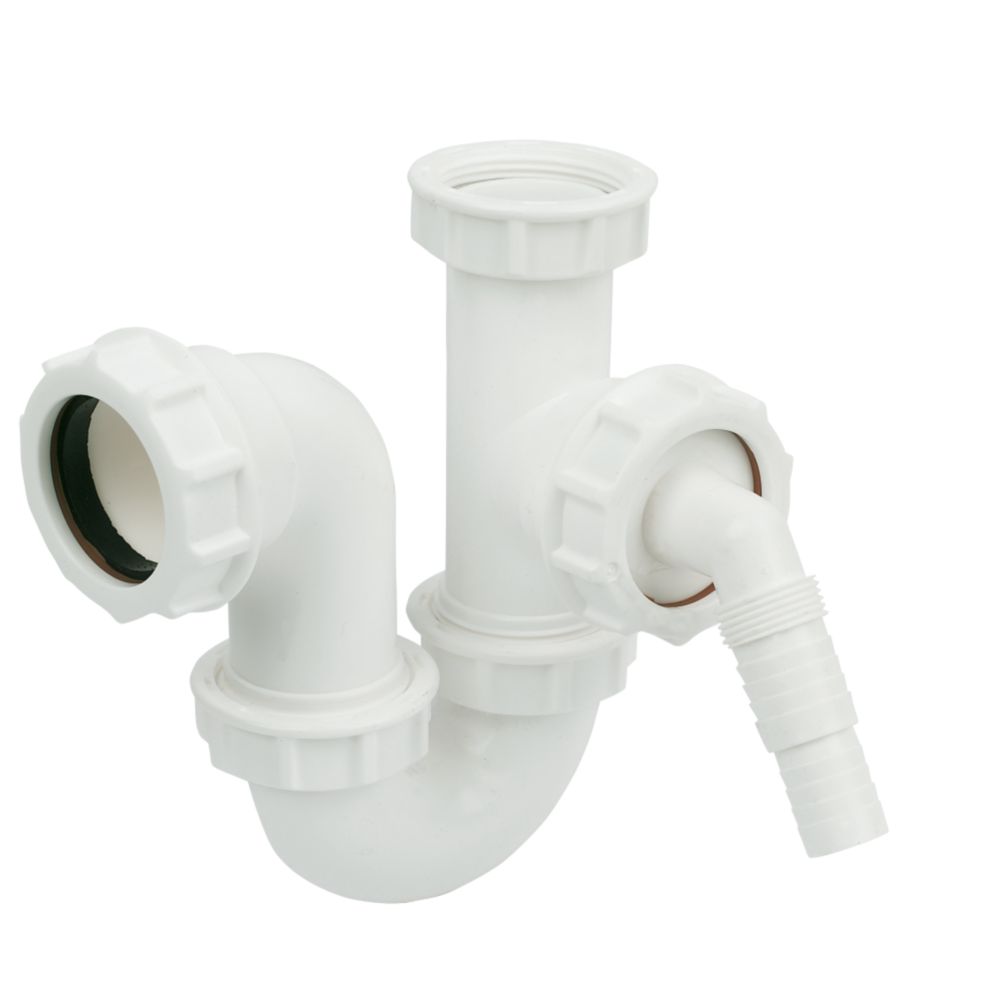 Any advice would be much appreciated here!