I have finally got my garage base ready for the concrete to be laid and just wanted to check a couple of things first.

Here's some pics: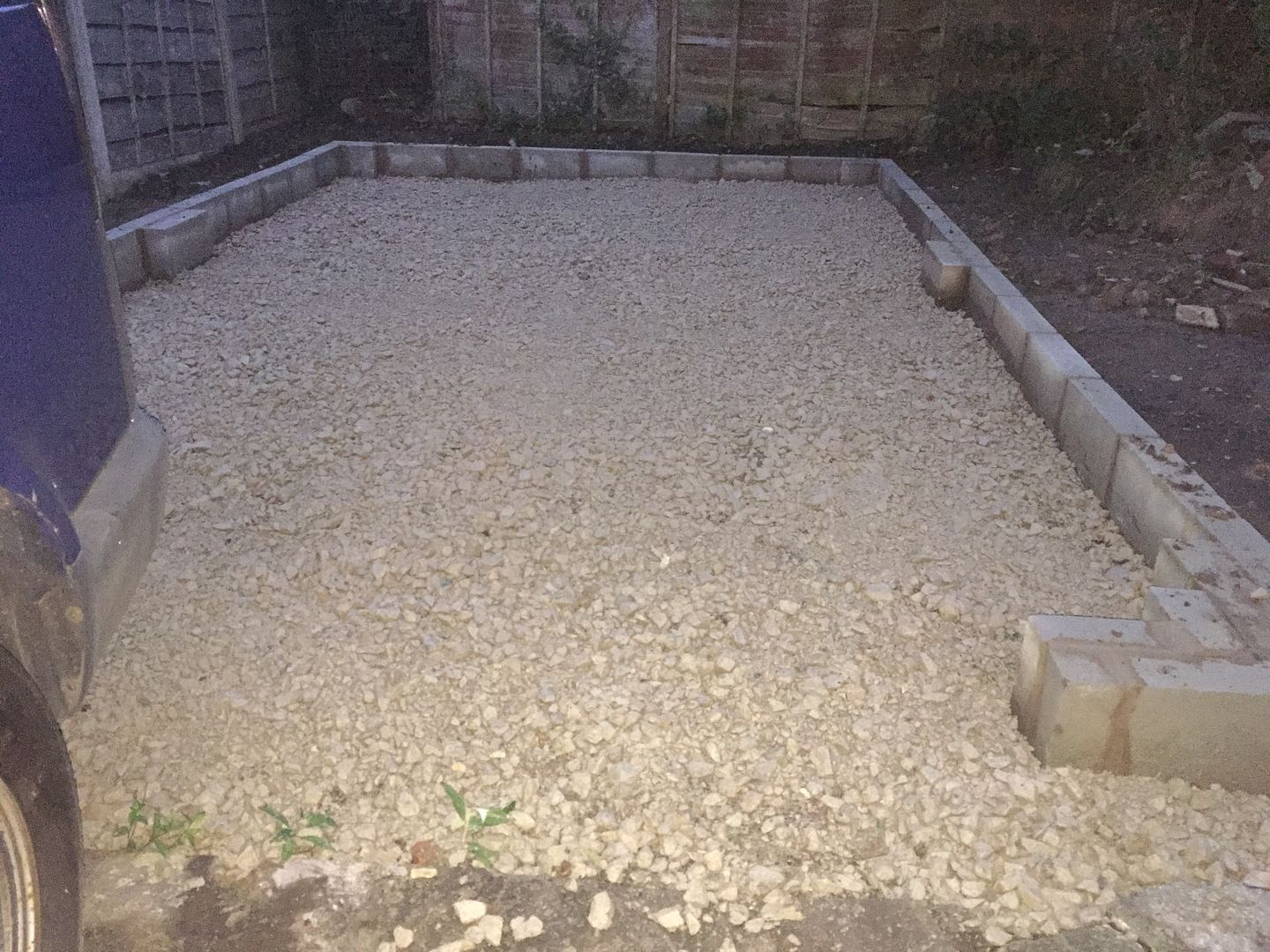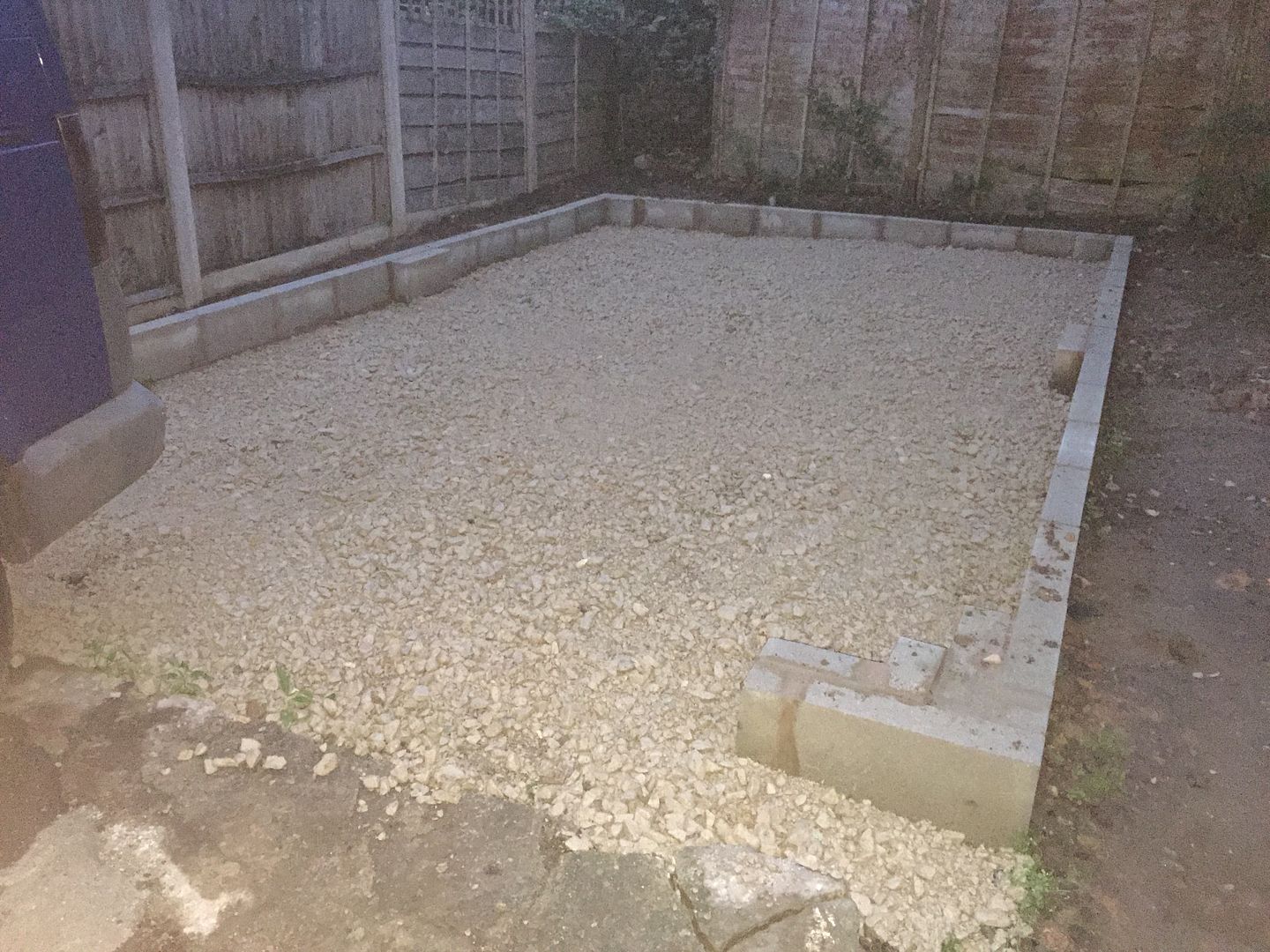 That is the MOT type1 compacted down. I have the damp proof membrane to go down and then the concrete.

Now I'm only going to fill the concrete about 4 inches, so it won't be going right upto the top of the blocks, probably about half way/3 quarters up the block. What will be the best way to level the concrete? As it's not going to the top of the block a straight piece of wood isn't going to work that well I don't think?

Also when I put the damp proof membrane down I obviously overlap it right over the bricks but when the concrete goes in will it be ok in the corners ie. Tight into the corner or will I have to cut the membrane neatly into the corner so the concrete can flow right into the corner?

Cheers guys!