Joined

18 Apr 2014
Messages

126
Reaction score

3
Location
Country
Im about to remove my load bearing wall. Ive got most points covered and some of you have already helped me clear a few things up.
Id just like to ask a few more questions to make sure I do it in the right process. Ive read the general way to go about it but would think every jobs a bit different and might take a slightly different approach.
Here is the wall in question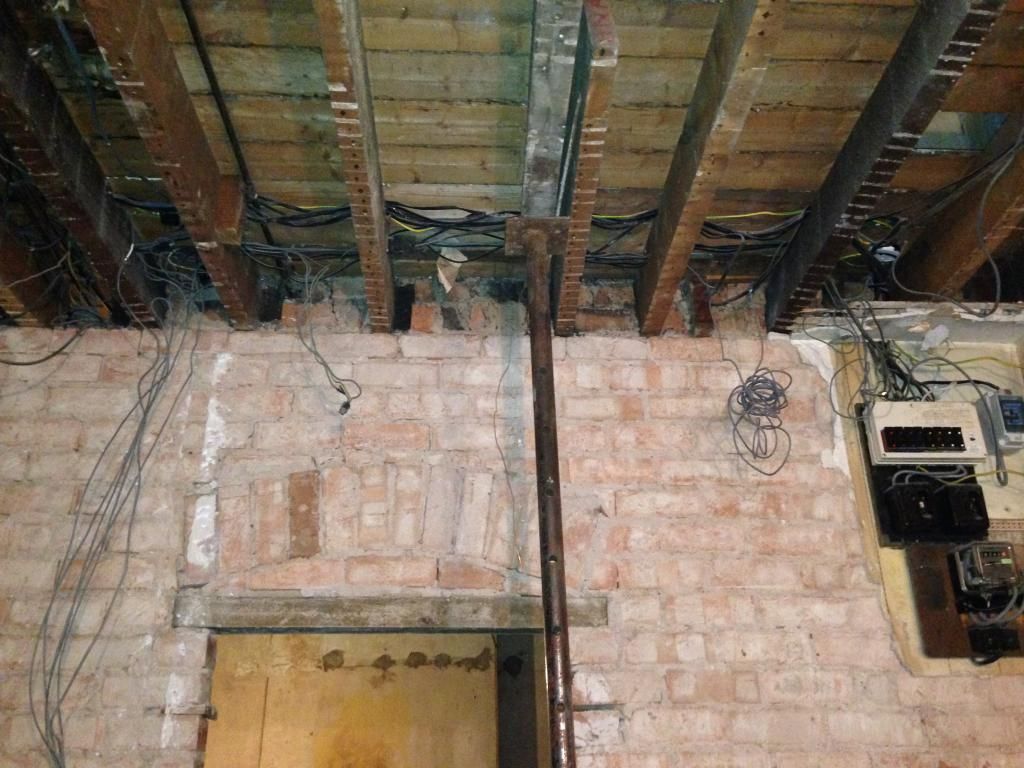 Its a single skin load bearing wall in the center of the house.
Im going to uses acro props and boards on both sides of the wall onto the flooring joists.
Remove the skirting upstairs to check the bricks are sitting ontop of the joists and if there not use wooden wedges to take up any gaps.
Ok my questions are.
How close do you have to get the padstone to the RSJ to leave room for shimming. The reason I ask is because Ive got to put a half rip of bricks under my padstones so ideally Id like to.
Remove my wall. Jack the RSJ up into place tight against the flooring joists and then install my half row of bricks and padstone. This way I can be confident where my RSJ will sit instead of trying to bed my padstone in and end up with an 1 inch gap or not enough room to install my RSJ.
The only problem I can see with this is getting a decent bed of mortar under the padstone without pushing it out when I try to install it.
The 2nd question I have got is would it be a good idea to add a bed of mortar ontop of my RSJ before I jack it up tight up against my joists and remaining brickwork. The idea been that this would fill in some of the gaps between the RSJ and original bricks. Rather than trying to poke mortar in after. The joists themselves will be sitting directly ontop of the RSJ
3rd question is do i have to use a special mix of mortar.
4th No mortar goes between the padstone and RSJ. Just tap in shims ( 150mm long shims so the RSJ is spreading the load of the correct amount of the bearing.
Id be grateful if anyone could answer any of the questions for me