Joined

28 Jan 2005
Messages

3
Reaction score

0
Country
Hi all,
As the subject suggests, I would like to replace my kitchen sink waste with a basket strainer waste to try and prevent bits of food going down the plughole and I am looking for some advice from those in the know as to whether this would be possible please.
I have taken a couple of pictures;
Current kitchen sink waste - overall diameter is 70mm / 2 ¾" and the centre diameter is 45mm / 1¾".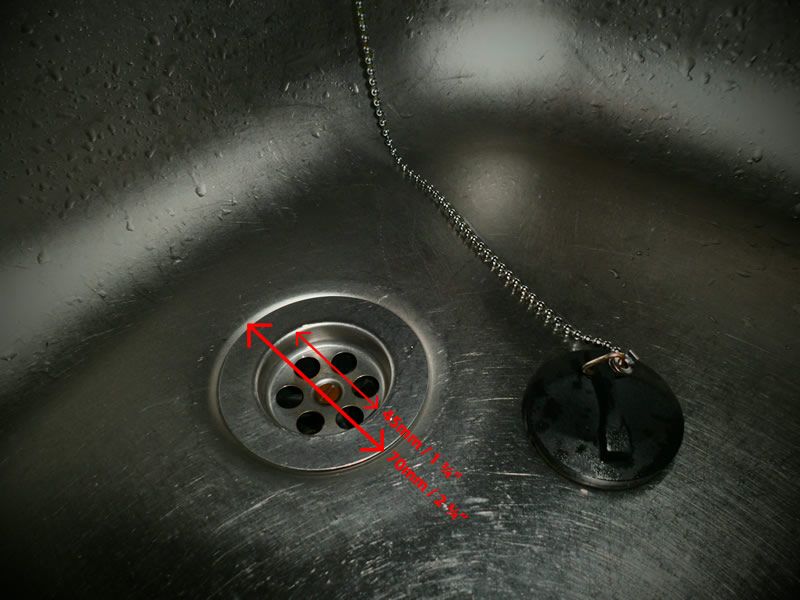 Underneath the kitchen sink the waste pipe seems to be 40mm and the overflow 25mm - the overflow pipe just goes straight into the side/bottom of the kitchen sink waste, and feels very secure - could this be solvent welded?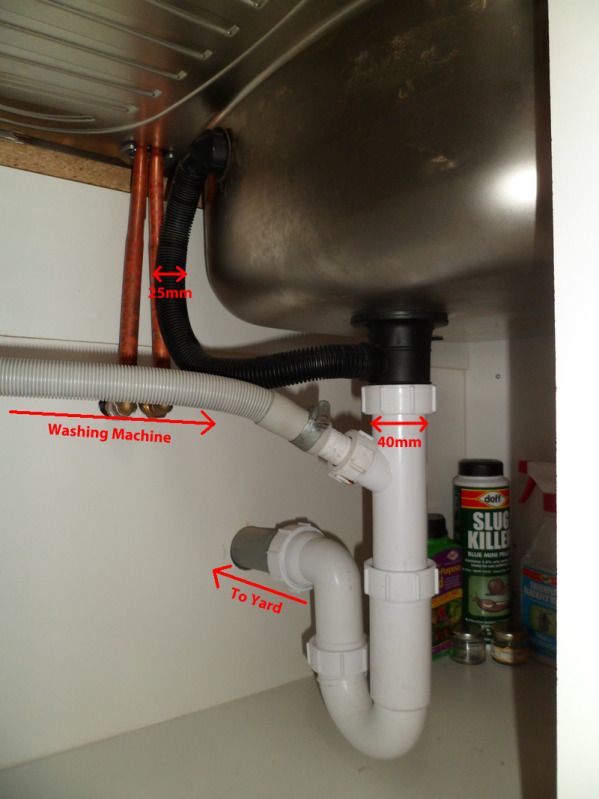 So based on the measurements above, I am just wondering whether something like this would fit -
http://www.ebay.co.uk/itm/MCALPINE-...tchen_KitchenFurniture_EH&hash=item1c264e6f4d
and would I need a new overflow pipe? (the link includes one).
Also, when I did my research before coming here I found that plumbers putty is advised against, I should use silicone, could anyone recommend a type, brand etc that I should use?
Finally, I have read in my DIY book, and online about "HEPVO" waterless valves, to replace standard P trap, looking at the picture of under my kitchen sink - would I be able to fit one? The reason I might go with one of those would be mainly stopping gurgling when washing machine is in use, sometimes get smells when washing machine is in use and also apparently can save a bit of space in the cupboard.
Here is a link - would I need to look for a "40mm" version, would "32mm" be too small?;
http://www.ebay.co.uk/itm/40MM-CV1-...DIY_Materials_Plumbing_MJ&hash=item4605800fd3
P.S., I am a total Plumbing newbie so sorry if any of these questions are really obvious! and thank you in advance for your help!