I would like to mount a TV on the wall in my bedroom using an articulating mount.
I got a company in to do another room, they were very expensive and didn't do a great job to be honest.
They used the following mount:
https://www.ebay.co.uk/itm/Brateck-...028383?hash=item2d060cc49f:g:R5YAAOSw3e5eae8u
I didn't pay enough attention when they installed it to see which plugs they used but they screwed the left hand side of the mount into the wall joist and the right hand into the plaster.
Can someone tell me what parts I would need to get from
Screwfix
(ideally as they are open and local to me), so I can do it myself?
I have basic drill bits, but that is all.
I need an articulating mount so I can angle the tv towards the bed.
This where it needs to go...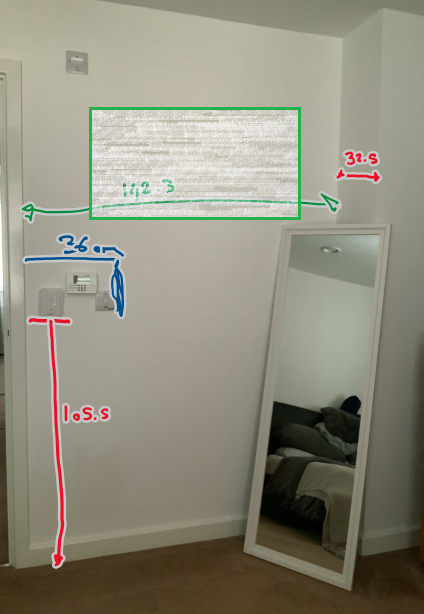 I am going to run the wires in trunking rather than behind the plaster.