Joined

31 Mar 2006
Messages

20,016
Reaction score

1,387
Location
Country
Not sure if this post is best off in building or plumbing, but I'll try it here first of all.
The problem I've got is we have an old 4" cast iron soil pipe on the outside of the house, and where this joins to the clay drain pipe, part of the clay has broken away.
I don't really want to replace the cast iron if at all possible as it's going to mean damaging the rendering outside and the bathroom tiles inside which is an absoloute last resort.
There is also a gulley trap near here which has broken too. This has a square salt glazed grate cover which I'm hoping to re-use on top of a new PVC trap.
I was thinking that it would be easiest to replace all the clay pipe up until just after the tee, and joint on to the old clay pipe with one of those rubber adaptors with the jubilee clips round it, but I'm not sure how to join from the new PVC pipe back on to the old cast iron pipe.
I was wondering if I just slotted the iron pipe into a PVC socket and then sealed the joint with some mastic if that would be good enough or if there's a proprietry thing available for the task.
I've added some pics so you can see what I mean.
Old gulley trap
Cast iron to clay joint
Existing layout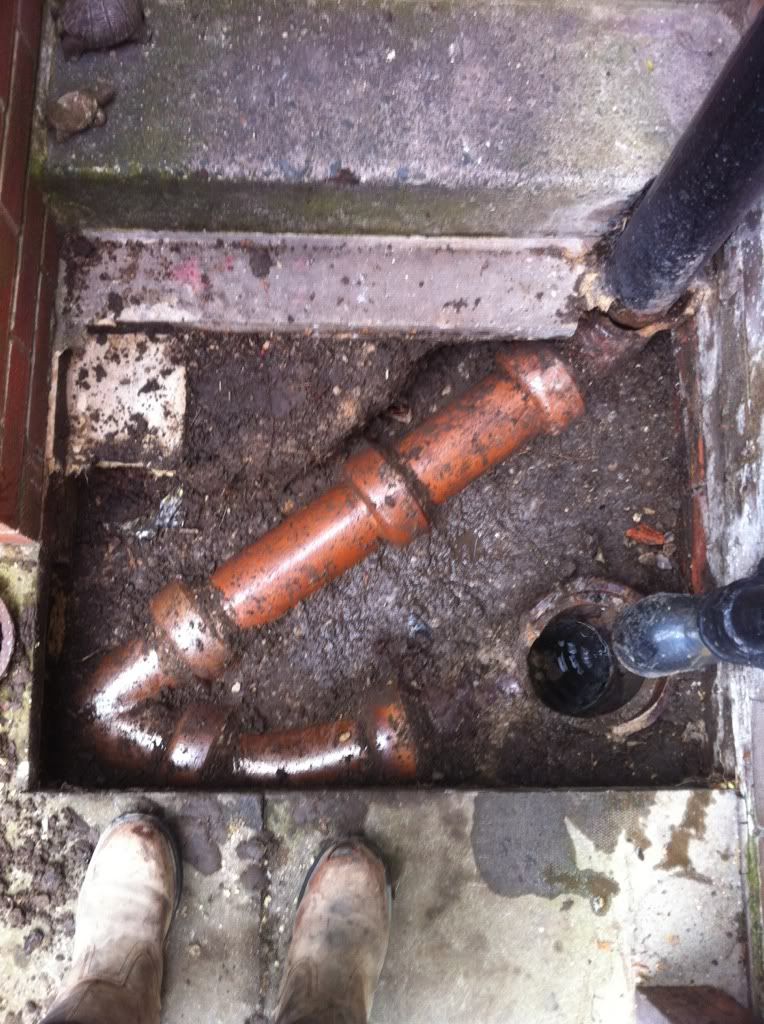 What I'm proposing
Overall view
Any thoughts or suggestions are most welcome.
Thanks.