Joined

25 Jan 2010
Messages

32
Reaction score

0
Country
Hi,
Today I drained my open vented heating system to change a leaking radiator valve. The system appears to have fully drained - all radiator valves are opened upstairs and downstairs, and the draining water has stopped.
The header tank is still full. Research suggests this means my cold feed is blocked somewhere. Using a magnet, I found evidence of metallic buildup in the tee between the cold and hot feeds (which I believe is the standard place to find it!). This is shown in my picture, circled in red.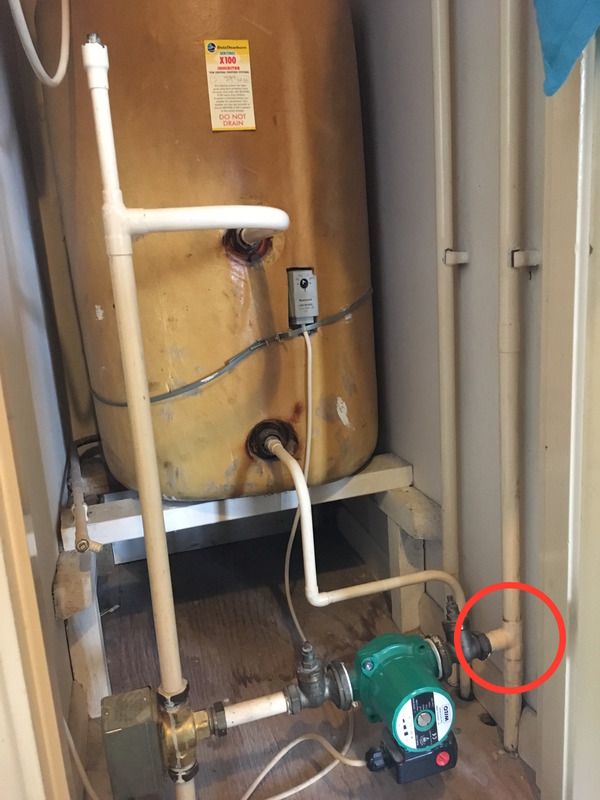 The suggested remedy is to cut out the pipe section and replace it. However, since my floor is kinda close to the tee and so is the pump, I'm not sure how much pipe I can/should cut out.
I'm thinking I'll disconnect the pump from the tee (seems to be a screwed joint), then cut fairly close to the tee at each side and replace it/clean it, then reconnect using compression joints.
Is there anything else I should check/try before I go ahead and do this?
Thanks, Duncan.