Joined

2 Feb 2014
Messages

412
Reaction score

2
Country
Few images for you first...
Layout of house...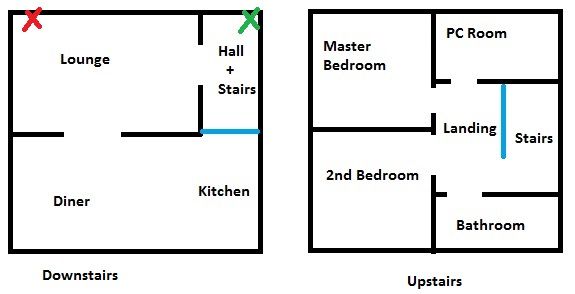 Master socket...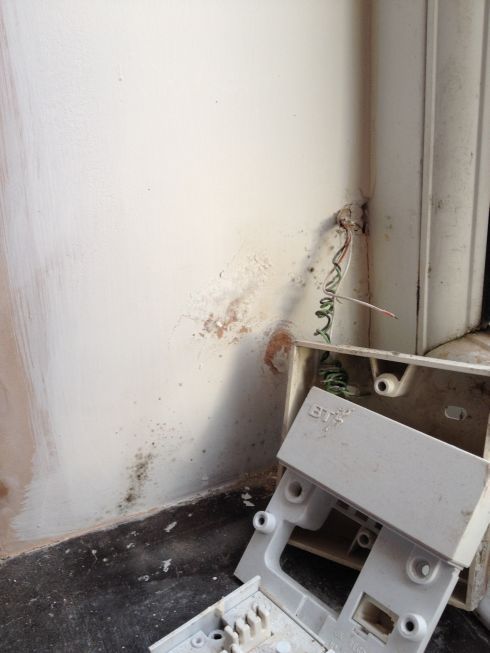 We've had the house 12 months now & the phone line has been disconnected all that time. We're looking at being set to move in in January.
We're wanting to go for fibre broadband. The master socket is located where the red X is in the living room & i'd like it where the green X is in the hall.
1. Is this likely to be ok? I've read about (BT Openreach?) refusing to move master sockets, but that if you're having fibre installed then they're more likely to do it.
2. What does moving the master socket entail? Would a new wire have to come from the mast to the house & drill in to the house from the outside? (& make a mess of the wall we just painted
)
3. While i'm at it, we've decided we'd go with Sky for fibre. I know they provide their own router/hub. I also imagine it's perfectly fine to use your own router. Thing is, can it be any modem/router or does it have to be specifically one for wireless (do they even exist)?
As you'll see, when the guys were in doing the living room, they broke the wires that fed to the existing master socket.
Without going in to detail (have done that in the plastering forum), the vast majority of the living room will actually need doing again, including where the master socket currently is due to whatever that stuff is growing there - mould/damp?