Joined

5 Aug 2008
Messages

784
Reaction score

87
Location
Country
Hi
My wife has bought a fan which looks nice but is too powerful for its intended use. It's three speed 110W whereas she wants something more along the lines of a desk fan which is 30-40W.
What's the best way to reduce fan power? A resistor in line would be inefficient. I've read a capacitor can be used, but I have no idea how to size it.
For a ready made solution could I use a lighting dimmer? Does it matter whether leading or trailing edge? I'm guessing not as the motor will be an induction motor so will attempt to maintain the same RPM?
Also Numatic make a 230V to 110V board for the low power settings on their vacuums. Any idea how it works and how about putting it in line? The vacuums are reduced from 1200W to 600W so I don't know if they require a certain VA to work (in the way that a resistor value would change with motor power). Again I think reducing voltage to an induction motor can result in increased slip and therefore a current increase (which is what I'm trying to avoid).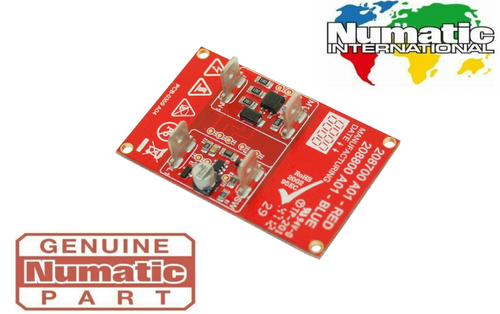 Find many great new & used options and get the best deals for NUMATIC HERNY PCB 4 TAG HIGH-LOW PRINTED CIRCUIT BOARD 208700 208800 208428 at the best online prices at eBay! Free delivery for many products.
Thanks in advance
Last edited: