Would be grateful if someone could advise me on what to do here.
I have a standard on/off single light switch. Have upgraded the ceiling fitting to a LED one and would like to remove standard wall switch and put in a dimmer. I have got a
Varilight V-Pro 1-Gang 2-Way LED Dimmer Switch.
But when I took the back off of the single switch, I found more than I was expecting. It seems it also powers a ceiling ventilation switch on the same wall.
Here is what it currently looks like on the back of the single switch: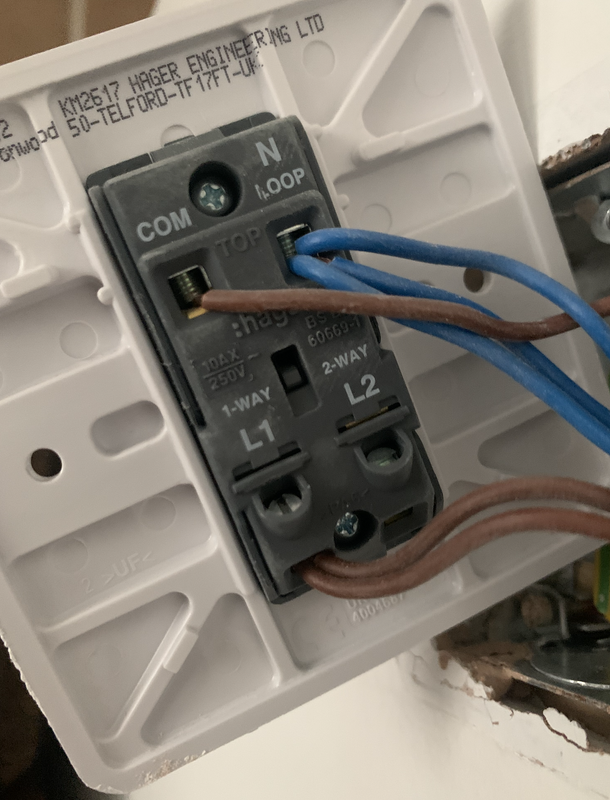 And this is what I have to play with on my new switch: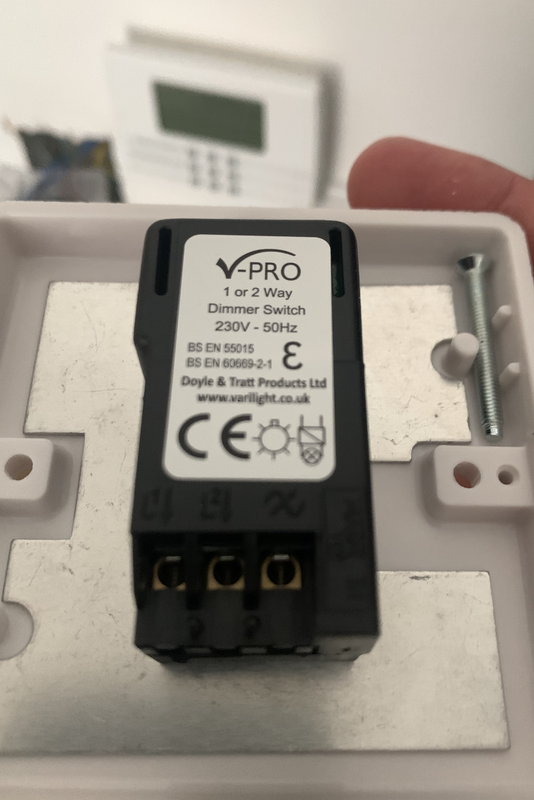 Can anyone advise me on the best way of wiring this?
Thanks in advance.