Hi all
Looking to replace my old toilet with a toilet/basin combo.
I've fitted a few toilets and basins separately but never a combo?
I'm looking at this combo pack as it comes with a monobloc tap but I'm baffled as to how the tap gets its feed as the tail/s must go into the cistern?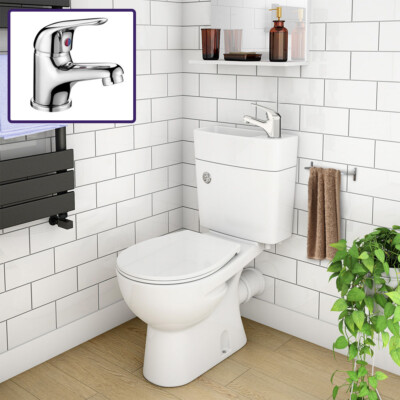 Desscription The Beautiful Two-in-One Basin and toilet combo come complete with our Mono Mixer Tap making it the perfect complement to any modern bathroom. This high-quality polished 3 layer PVC chrome finish, create a silky- feel surface, mirror-like sheen and tarnish corrosion resistance. Key...
I think I can see two inputs in the bottom of the cistern? Are these the hot and cold?
If they are what do i need to just make it a cold water fed system?
I've watched a video but it does not show how the tap tail or tails are connected?
Anyone help please?
Thanks